Are We an Untrustworthy Species? Is Civilization a Result of War?
---
The idea that we are an untrustworthy species, backed up by the seeming evidence that civilization is a result of war, is at the bottom rung of the paradigm embodied by MAGA Republicans and backward sliding elements in all segments of the U.S. and the world population.
Our very existence on earth is now threatened by this way of thinking. The paradigm, however, is an error. I am using former President Donald J. Trump and those who subscribe to the same form of authoritarian worldviews as an example to illustrate my point.
A plan to save democracy is predicated on an understanding of the message conveyed in this article.
[This article is under construction but regardless, it is an excellent and highly recommended article to read in its present state.]
A plan to save democracy
---
The same thing that caused the great Indus civilization to collapse is causing our civilization to begin to fail ― as I explained in "The Solution…" and in my Trump book, the first line of defense.
To solve any problem, action must be taken on two levels. On the first level we take common sense measures.
1. We make sure we go out to vote as soon as possible.
2. We encourage and support those that are working to save democracy.
3. We can also go a step further. We can send a letter to Trump telling him exactly what we think about him and his actions. Those who live by the sword, die by the sword, and so Trump shall "die" by condemnation. It is also therapy for those who are daily traumatized just because they turn on the news and have to see his face and listen to his fascist propaganda and rhetoric so twisted it should be censored.
4. If you are so inclined, send the same kind of letter to every Republican. Not one of them voted for the recent bills that saved us. If they go out of their way to make sure they do not help or support you, you should go out of your way to make sure they know that you do not help or support them.
5. Create a letter writing club that goes out and helps people to write letters to the former President and MAGA Republicans.
6. Create and sign petitions and make it easier for others to do the same.
7. Create and participate in boycotts.
8. Donate funds.
9. Get schools involved as part of their anti-bullying strategy (Trump is a bully).
10. Learn more from this site how you can have control over events from an inner (second) level (which opens up many more possibilities for saving democracy and every other good cause that exists in the world). Participate on this level.
The second level of action — based on a new paradigm of science — has been overlooked in our culture, but this is where we are going to make the biggest difference in the world.
Why Trump is able to persist
---
Einstein's colleague David Bohm gives us a new scientific paradigm that expands the definition of action. The second level of action — in the implicate order — is what is going to save us from Trump and Putin. Right now, our nation's focus on Trump is action by default on the second level. Trump benefits from our lack of understanding. We need to become aware of why this is happening. We need a new understanding. That's where the science, my books and a plan to save democracy comes in. Bohm's paradigm can explain why this is happening — why Trump and his followers are able to hold their ground.
How we can use the new science in a positive way to save democracy
---
Taking action on the second level in accordance with the principles of manifestation is explained on our sites, but basically the nature of the probable events you will experience is a selection determined by action taken on inner levels. Bohm's paradigm reveals that information within the implicate order instructs energy to determine the shape of events. Bohm believes that people can create favorable synchronistic events.  My expertise is the application of this paradigm. Not only can we guide events through application of the principles I teach, but we can guide collective events. We can unite in our efforts to save democracy on the second level of action.
Being true to my assertion that we must take action, this plan does exactly that. At this point in time, it is a matter of survival that we do so. Either we learn how to change our world on the second level or we live in a world governed by people like Trump and Putin.
This plan to save democracy is a fork in the road. We can be open to new science or not. Each person has to choose. We can learn the science or we can go backwards and remain in the "dumb world" of backsliders who have gone as far as they can in their concept of reality and attached values.
If you go forward, you attract different probabilities — this is synchronicity. Action on the second level changes time and space in ways that most people are as of yet unfamiliar with. You can shape your own reality and destiny and therefore escape being adversely affected by the ignorance of others.
My specialty is in the application of the correct science. This is what I have researched and tested for over 45 years.
45

EASTWOOD
45 years of research goes into every book
THE THREAT IS REAL, AND EVERYTHING IS AT STAKE!
---
All civilizations break down. One individual behaving badly can erode trust. When trust and confidence break down, civilization fails. There are multiple reasons why the fabric of our civilization is unraveling at this time.
As our civilization begins to fail, is there something we can do about it? Do we let it collapse and form another, better civilization, or do we do a makeover and redesign our civilization somehow in a way that will work?
Congressional midterm elections determine which political party — Democratic or Republican — will hold a majority in each chamber of Congress for the next two years. The majority controls what legislation is passed. We know that Republicans are willing to pass anti-democratic legislation because they are presently attempting to do so. When democratic laws and protections are dismantled in this way, the country could become an autocratic government.
When a ruthless autocratic dictator like Trump is in power, he will certainly disallow a fair election to insure that he holds on to power. He will take actions to change American laws to ensure that happens.
When the Supreme Court took away the rights of women, it demonstrated that radical far right anti-democratic individuals have made it all the way to the highest court. If they also take control of both the Senate and the House, we are in danger.
I believe Trump will be arrested and did when I wrote the book.
The issue of trust
---
The same distrust of human nature that caused the great Indus civilization to unravel formed the emerging basis of Western civilization with its wars and power structures. International Philosophy explains that we incorrectly assume that humans have always been warlike because we read history through the filter of our distrust-based Western paradigm.
The Indus and other ancient civilizations such as Coral Peru were peaceful democracies that had no wars or central religion because they were built on human altruism and trust of other humans. Western beliefs like those embodied by the former U.S. president and Vladimir Putin brought about the downfall of these early civilizations.
Distrust of human nature and democracy is the threat that will destroy our civilization as explained at length in "The Solution…" and several of my other books. We see distrust threatening to throw America into chaos. American Democracy may be something "that once was" by as early as 2024 if we do not take immediate measures to save our country and civilization. My plan to save democracy is a long-term solution based on bringing back the trust of human nature.
[This article may still be heavily edited because it is brand new.]
A plan like nothing you have ever seen before!
---
Albert Einstein
---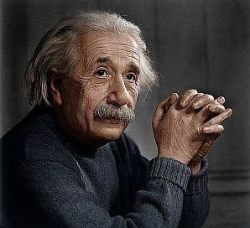 "We cannot solve our problems with the same thinking we used when we created them.
"A new type of thinking is essential if mankind is to survive and move toward higher levels."
— Albert Einstein
Current U.S. and world problems
---
The United States Justice Department has to indict and arrest former U.S.  President Donald J. Trump regardless of what the public thinks because it has to do its job even if segments of the public perceive an indictment and arrest as being partisan and political. No matter what, Trump allies will claim foul, and so that cannot possibly be a determining factor for the DOJ in determining whether to charge Trump.
U.S. Attorney General Merrick B. Garland and the DOJ will likely indict and arrest Trump for seditious conspiracy (18 U.S. Code § 2384 – Seditious conspiracy) and aiding and comforting a violent insurrection (18 U.S. Code § 2383 – Rebellion or insurrection).
No one was prepared for an actual sitting president to try to overthrow the United States of America, and that is why it is such an egregious crime. There is no excuse for the Department of Justice not to act now. If we were in a war, we wouldn't wait two years before taking action, we would address the threat and respond immediately or we would be in grave peril and could be killed. However, by having made a case on public television, the January 6th Committee investigating the U.S. Capitol attack has lessened the degree of public hostility that will be directed at Merrick Garland from Trump allies.
If Trump loses a criminal trial we will have temporarily saved democracy, but it will not be a long-term solution.
We know that Republicans are willing to pass anti-democratic legislation because they are presently attempting to do so. When democratic laws and protections are dismantled in this way, the country could become an autocratic government.
The Supreme Court has made a shift in that direction. Putin's war is another example of the same shift in paradigms, but on a global level.
All of these developments in government are a result of citizen's beliefs. American belief systems are splintering. Each popular cultural paradigm is represented in government because we elect representatives.
Because it is the beliefs of segments of the population that are represented through democratic voting, the survival of democracy is a matter of beliefs.
The aspect of beliefs threatening democracies is distrust of human nature. This distrust is coming from a variety of paradigms and is converging in America and around the world.
We have a threat from a rise in cults and religions that are attracted to Trump because they all share a distrust for human nature and like to hear Trump rail about the wickedness of certain groups of people. The problem goes beyond Trump and is worldwide. Russians who believe Putin, do the same thing. They distrust the people of the West.
When humans hear the same message from more than one source repeated over and over again, at some point they begin believing it. We must point out to the whole world that this is what is happening with the entire world's belief in the paradigm of materialism and associated limiting and often toxic ideas that are leading to all the problems and division we see on the news today.
Authoritarianism is a product of American beliefs. Jim Jones who orchestrated the Jonestown murder-suicide believed in the sinfulness of the world. The People's Temple was an attempt to withdraw from what was perceived to be a hostile and evil world. On his tours, former U.S. President Donald J. Trump pitches an identical message, the dynamics of which are the same.
Albert Einstein on distrust
---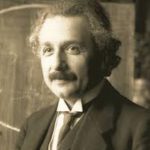 "The most important decision we make is whether we believe we live in a friendly or hostile universe.
"The most important question a person can ask is, 'Is the Universe a friendly place?'"
― Albert Einstein
Indus civilization
---
Archaeologists have discovered that the 4,500 year old Indus civilization in what is now Pakistan, was more extensive than the Egyptian empire, was the origin of the first written language, and was the actual cradle of civilization, yet it was peaceful.
It was a civilization based on trust of human nature that lasted for over 500 years. There was no war or central religion. It was a peaceful democracy. I explain the beliefs of the people of this early civilization and another peaceful ancient 5000 year old civilization in South America called Coral Peru in my books.
The same distrust of human nature that caused the great Indus civilization to unravel formed the emerging basis of Western civilization. War-like behavior is a recent development and not a characteristic of human nature. The same distrust that caused the collapse of the Indus civilization is operating in our own. Our civilization is beginning to fail because of the influx of greater distrust, although our civilization has always been distrust-based.
This distrust of human nature has rocketed since former U.S. President Donald J. Trump took office. Distrust of human nature and democracy is the threat that will destroy our civilization as explained at length in "The Solution…" and several of my other books.
My plan to save democracy is a long-term solution based on bringing back trust of human nature through a largely ignored scientific paradigm. The misplaced and previously underrated top-level science given below can bring about a transformation of our civilization.
I will continue to add to and improve this article.
A superior form of intelligence and new science paradigm gives us information about reality that objective science cannot
---
Einstein gave us hints of what was to come, Bohm gave us the scientific paradigm, and Eastwood shows us how to apply it for practical purposes.
The unthinkable future that distrust of human nature can bring about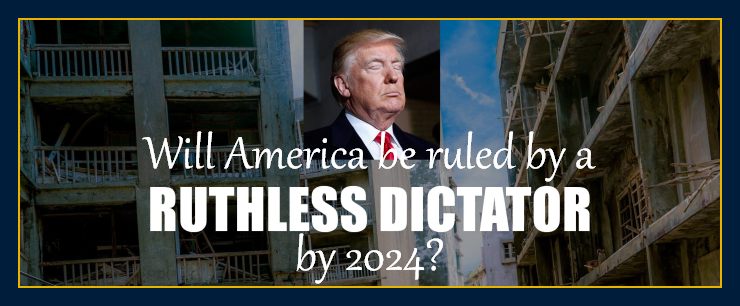 Trump's attack on democracy requires fear and suspicion to work. Only those who blame others for their problems can fall prey to Trump's psychological manipulation.
Trump's baseless rhetoric only works on those who possess a certain kind of distrust of their fellow humans. People who feel that they are in control of their destiny and not at the mercy of others have a greater immunity to what can be called a primitive or tribal form of bullying of certain groups of people.
Trump gives his base someone to blame for their frustrations. The underlying problem is in the psychological state of his base without which he could not manipulate them. In order to be deceived by Trump's lies, one must have a certain disposition in the first place. The collective hypnosis or collective insanity in Trump's base is a product of weakness of character and faulty negative beliefs regarding human nature.
If we remove Trump from society, those so disposed psychologically will look for someone else to replace a psychological need Trump fulfilled. They will seek someone who will give voice to their fears and their need for a perceived enemy. Their perception of what they think to be an evil or corrupt world requires an enemy. This overall psychological dynamic serves the purpose of the ego by giving a false explanation for their own shortfalls in life. This drives their need to create a perceived enemy. True relief for these people will only come with looking at their own beliefs and dispensing with the often hidden inner belief that they are inadequate in some way in their own eyes.
As much as we may not want to believe it, this negative attitude and feeling of being a victim of others is rooted in American psychology. It is a general cause of unhappiness and high American incarceration. The psychology of dislike comes from a false scientific premise about human nature and life.
In the most general sense, Americans do not like Americans. Or we could be more specific by saying that those Americans who support Trump do not like other Americans.
The distrust may be a psychological problem, but its origin is in a false scientific premise derived from scientific materialism.
We need to look at what makes collective hypnosis possible in the first place. Only with the right public sentiment or psychological climate of distrust and blame can people like Trump manage to hypnotize half the nation. That distrust is a simple product of misconceptions about reality and attached values.
The answer to our nation's problems is therefore in science. Only the long-term solution will suffice. However, mass-education could potentially be expedited due to the potential benefits to be had. Anyone without a closed mind could immediately attain personal control over their reality simply by understanding and applying the new scientific paradigm.
It is actually a set of beliefs that is threatening our civilization's survival. Particular beliefs lead to cruelty and division. These beliefs spread from person to person like a virus. Usually a person adopts the characteristic attitude of authoritarianism after someone was cruel to them — an authoritarian in the government or in a disliked group. Authoritarians are on both sides of the law. They are characterized by their blaming others, thinking people are untrustworthy or evil. They tend not to be likable people.
A ruthless dictator is a person who will justify cruelty because he believes that his enemies are subhuman or despicable. Authoritarians, by definition, are those who believe that some people are superior to others. It is this kind of thinking that represents a threat to our nation and rights.
It is this thinking that I explain in depth in "The Solution…" because it represents a dead end for civilization itself. We already see warring cults, wide scale division and destruction.
The origin of these beliefs is in materialism. From the core belief of materialism subsidiary theories grow, and have been doing so for hundreds of years. The breakdown of civilization is the flowering of a belief system — a hybrid belief system that is particularly American. It is strongest in certain geographical areas. If possible, stay out of the southeast U.S. because the beliefs will manifest the disasters they predict will happen. Evangelists, for example, predict an Armageddon.
My plan to save democracy is all about introducing healthier beliefs based on the right science paradigm because the world is in a crisis of belief — conflicting beliefs.
Thankfully, the first attempted Trump-Republican coup was unsuccessful and we still elect our leaders. This affords us self-protection. We can stop the downward spiral if we educate ourselves. Last I checked, knowledge is still power.
Albert Einstein
---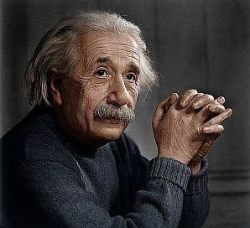 "We cannot solve our problems with the same thinking we used when we created them."  
— Albert Einstein
American beliefs
---
Why did so many people believe former President Trump's lie that the election was stolen even when presented with actual facts. State and federal judges, for example, have dismissed more than 50 lawsuits presented by Donald Trump and his allies challenging the election and its outcome.
The answer is in part that radicalized individuals believe that what other people say cannot be trusted and even the courts are telling lies. This stems from the core belief that nothing can be trusted, and that the universe is an unfriendly and hostile place. These ideas come from a variety of philosophical sources that shape the core beliefs of many people in America.
These beliefs are the real problem. Everything else is a symptom of these beliefs. As an example, look at the similarities of threatening people and groups.
Vladimir Putin and former U.S. President Donald J. Trump have similar beliefs
---
Both Trump and Putin operate outside of agreed-upon laws in their philosophy of competitive Darwinism. Both view people as tainted animals that are expendable, and both are concerned only with their own ego gratification and gaining power and control over others. Neither care about climate change or cooperation with the international community to solve global problems. Both are willing to lie and cheat to achieve their ends. Both are manipulating the press and have created a false narrative to manipulate those that are foolish enough to led off a cliff like a flock of sheep. Both are hardened criminals who have learned exactly how to manipulate people and laws to their benefit. Both appeal to people who distrust human nature. Putin and Trump spew hatred and degradation of those groups and individuals that stand in their way. Their followers also hate these people and so all these individuals are united by the hatred and contempt for human nature. Both want to assassinate their enemies, and both are victims of our civilization's official beliefs from religion to Darwinism.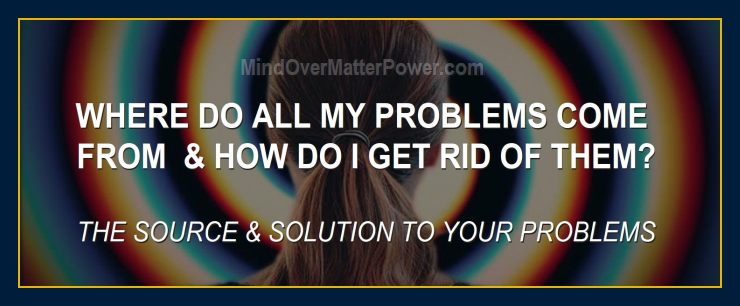 American beliefs are a hybrid mix of ancient religion and Darwinism, and these ideas are being projected. My plan is to reveal this simple fact and introduce as many people as possible to the science that will give us a new civilization.
Because materialism has failed, numerous cults and religions are seeking followers. The U.S. Capitol building was attacked by more than one group. The thing they each had in common that brought them together was an illusion, a lie and a strong distrust of others.
I attribute the rise in these fringe groups — cults and radical religions — to the failure of the scientific establishment to embrace discoveries made in the last century. As a result, cults and religions are proliferating.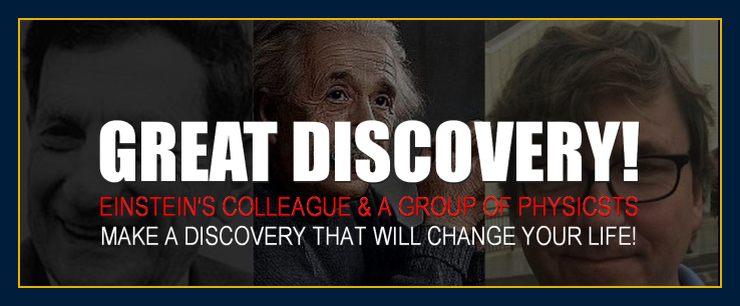 The reason why some people cannot learn is because of cognitive dissonance coupled with the fact that they see what they want to see.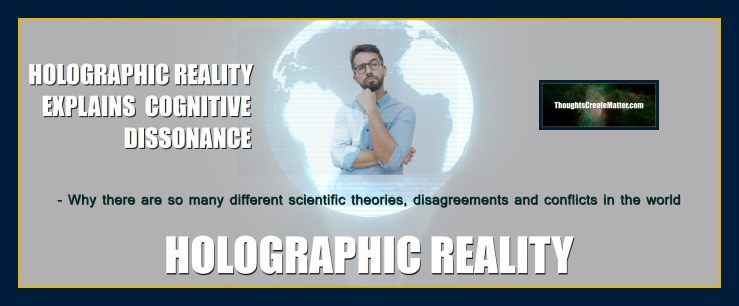 In the short term we are looking for a large turnout of people voting democratic. The women in America have great power, and we hope that they will turn out in record numbers to take back the rights taken from them by the Court. The survival of America and Democracy itself seems to hinge on what happens in this midterm congressional election.
If Trump is indicted and arrested we will breathe a sigh of relief. If democratic turnout is strong and Republicans fail to gain control of the House of Representatives on November 8, that will also be a way to save democracy. But neither are long-term solutions. To save democracy we need a long-term solution.
The only possible long-term solution is to embrace the new science.
Human nature is altruistic.
We create our physical reality, individually and collectively.
International philosophy is a system of application of a new science. The intent of the philosophy is to assist individuals to achieve their dreams, hopes and wishes. Because civilization is a collection of individuals that intent extends to public events, institutions and civilization as a whole.
William Eastwood founded Earth Network of Altruistic, Autonomous Individuals in 2000. This was the initial but not the last initiative.
The altruistic movement
---
If we implement the new science, where does this lead?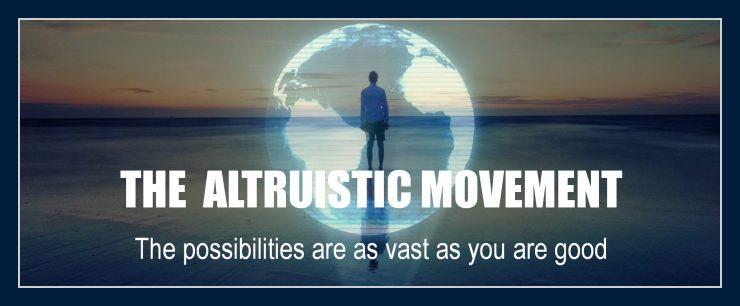 The photo of the New York UN building is an excellent representation of the Earth Network mission. You will see it in links to my book page. These links are a way to navigate to a higher purpose and the higher ideas and ideals depicted by International Philosophy.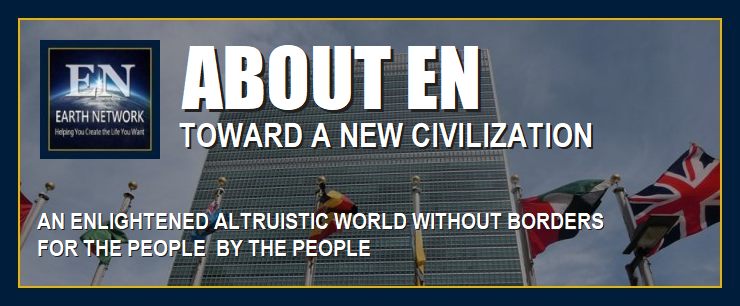 Human nature is altruistic
---
The UN is physical evidence that human consciousness is basically altruistic, but it is not the only evidence. 90% of affluent households currently give to charity.
Consciousness itself is altruistic and reality is democratic. Your inner self wants what is good for yourself and everyone else (at the same time), and this is the rule and way of consciousness.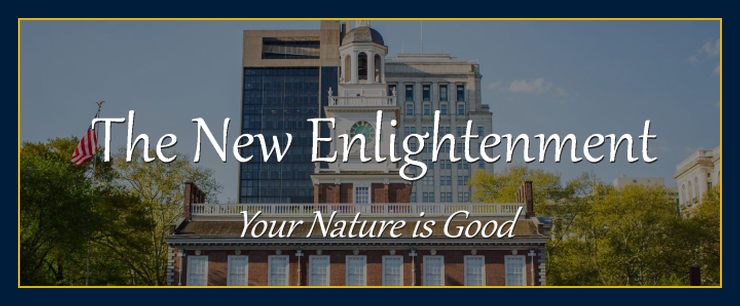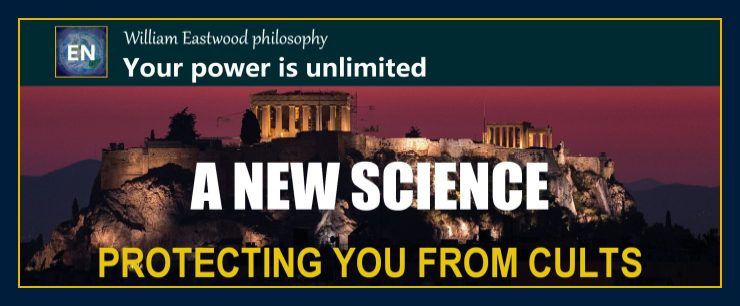 The science on which a plan to save democracy is based
---
An amazing unifying principle to heal the world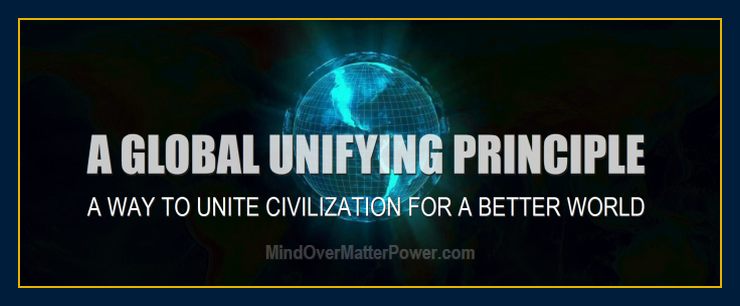 The new scientific paradigm can serve as a unifying principle for civilization. A unifying principle is something everyone can agree on. We are already beginning to see a paradigm-shift in that direction on the part of millions, although we still have a long way to go.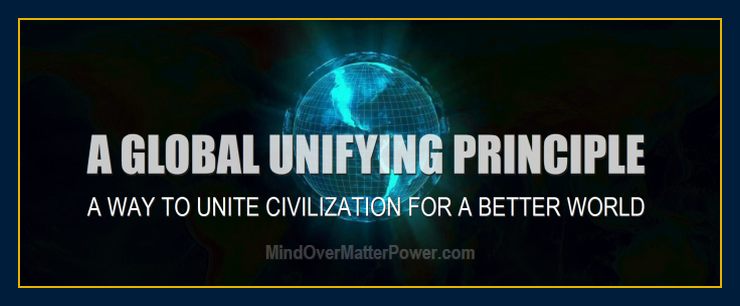 The second level of change
---
This scientific paradigm is the basis of the plan that follows. Eastwood's simpler description of the new science.
"Our civilization must be based on a single scientific paradigm everyone can agree on in order to heal division and function properly.
"But it has to be the right science"
— William Eastwood.
If you are not yet familiar with it, there is a reason why this science may appeal to you.
This science is attractive to a broad range of people
---
The new scientific paradigm eliminates contradictions between science and personal human experience. Our traditional science tells us that a person's purpose is no more than to procreate to ensure the survival of our species — but many people have personal experiences that reveal there is far more meaning and purpose to a person's life.
David Bohm's science recognizes an "inner reality" of energy or information that directs the formation of energy into matter. William Eastwood then provides a much easier to understand complete picture of a universe with a heart and soul and a plan to save democracy.
We do live in a friendly universe that is actively helping you to create what you want in life.
Democracy is ideal. A new paradigm of science emerging in the world today is a science by the people and for the people, in which everyone equally qualifies to be a scientist and able to affect or change public events.
Is civilization a result of war?
---
Civilization is not a result of war. Great advance is coming soon.
To develop our type of consciousness we had to separate from inner knowledge. This happened at the onset of the agricultural revolution. Individuality was created by means of separation from an inner all-knowing connected state where any kind of violence would be felt as an attack on the self.
Only with separation and ignorance could war begin. War is an unfortunate spin-off of a chosen line of development. It could not be avoided. The cycle is completed, however, and our consciousness is stable. At this time we can dispense with war and enter a new period of peace which was intended from before we even began the agricultural revolution.
War-like behavior is a result of separation from inner knowledge.
We are returning to a more knowledgeable state at this time in our evolution. As this happens, ego-tribalism will make one last stand as certain groups of people attempt to pull us backwards. This is apparent in authoritarian politics and Putin's war in Ukraine.
We will soon experience great advances as a civilization.
The books below convey this new paradigm.
This article is under development.
45

EASTWOOD
45 years of research goes into every book
Create the life you want with the book that can solve all problems, both public and private
---
You can help solve world problems
---
[marquee]A scientific experiment to stop Putin, protect democracies, feed nations in need, and solve world problems.[/marquee].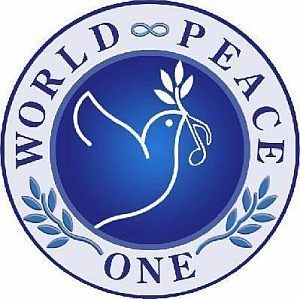 A scientific paradigm originally introduced by Albert Einstein's colleague is now being applied to stop Putin from doing further damage to nations, to protect people globally and to get grain to those in need. We can and are addressing all issues with this application.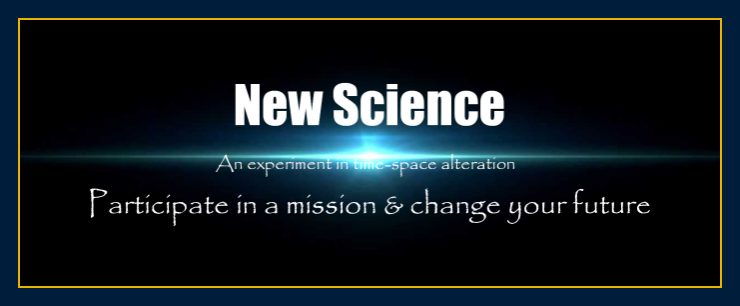 ---
William Eastwood is a political oracle, music prodigy, self-made international philosopher, researcher and new scientist, an empath, visionary and founder of the altruistic movement, a civil rights, scientific, environmental and political activist, and an author of 20 books designed to lead humanity into a new era and to help individuals live their dreams and realize their full potential.
William Eastwood is an activist helping to end global conflicts, working to stop war, and educating to bring about a world without borders.
[marquee]EASTWOOD BOOKS[/marquee]
---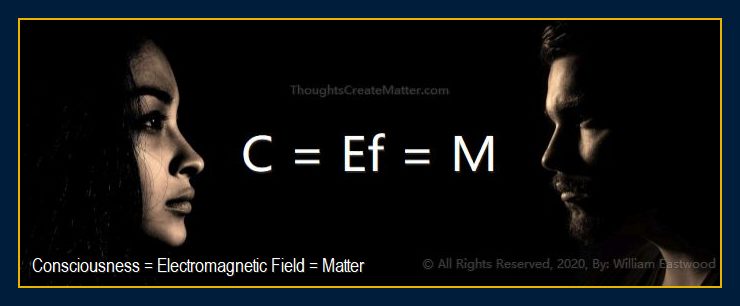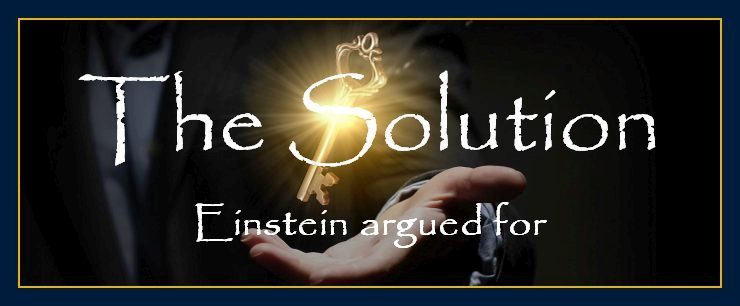 Eastwood's ancestors include two kings of England
---
"That," he says, "is not important.
"What we are doing now is far more significant. A long time ago one of my ancestors signed the Magna Carta, and another founded the capital of the constitution state in America, but that is nothing compared to what we are accomplishing now."
"I WILL TELL YOU HOW YOU CAN CREATE ANYTHING YOU WANT"
---
45

William Eastwood's 45-years of research brings you everything you ever wanted!
---
These are just some of the many books by Eastwood
For more, click below.
The underlying cause is the same as Putin's war.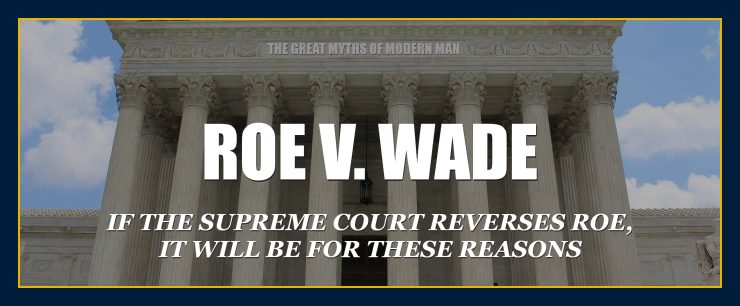 Get all this information directly from the source — Earth Network books
45

EASTWOOD
45 years of research goes into every book
45

45 years of research 
[blink]Over

100

free articles[/blink]
Become powerful.
Create wealth.
Manifest your dreams.
The most generous advice.
The most experience.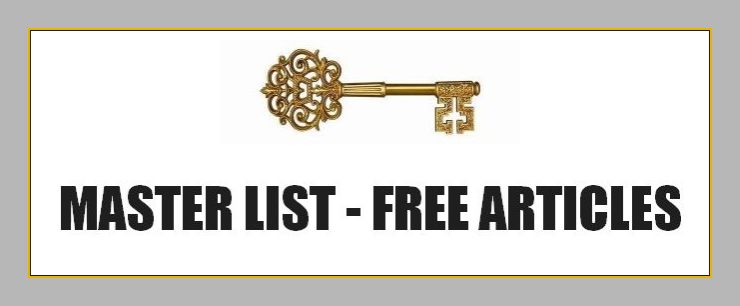 Click below to learn how we may be able to help you.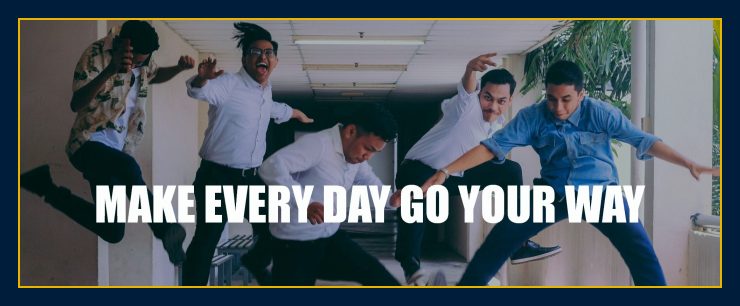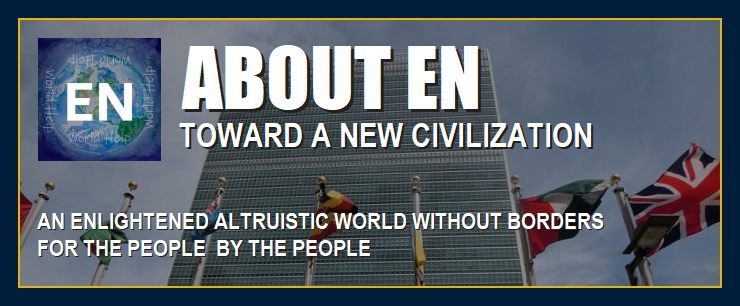 Twenty books and four websites are now published. They are powerful evidence that the philosophy and principles that I spent over four decades learning, work. They are the manifestation of my thoughts and good intents, and they speak for themselves. I do not need any other credentials.
The full diverse content and results of my study is not something that can be reduced to a page of statistics or facts as in conventional studies. My books and articles convey most of what I have learned on my journey out of the illusion. The Altruistic, Autonomous Movement is part of that, and may best depict my intent in life.
I recommend everyone read this article (below).
"If you do good things, good things will happen to you."
— William Eastwood quote at age seven.
"When you buy a book here you are doing a good thing because all proceeds are used to help people struggling in over 170 countries. Our clients who do not have any money to buy books rely on you to fund this website through book purchases."
— William Eastwood
By purchasing through Lulu.com (above) you get these books DIRECTLY FROM THE MANUFACTURER and cut out the middleman! — most reliable source — fastest delivery — lowest price.
45

EASTWOOD
45 years of research
BRAND NEW: Just released June 3rd.
Our audio goal-delivery-system
How Do I Make This the Best Day Possible?
Manifest While You Sleep
"How Do I Make This the Best Day Possible? Manifest While You Sleep," is a studio-produced audio book delivery system that can be used to achieve any goal. It is scientifically designed to replace the entire paradigm of materialism and all limitations. With it you will be able to manifest what you want in life. Further description can be found here, or by clicking on image which will bring you to a free ACX trial offer and sample you can listen to.
The entire content of the audio goal delivery system is posted piecemeal one day at a time on our daily affirmation and guidance page. Each day we post a different section of the audio book.
[blink]Short on time?[/blink]
Get our Goal Delivery System!
And create anything you want LIKE MAGIC!
---
45

EASTWOOD
45 years of research goes into every book
William Eastwood: International Philosopher
---
45

EASTWOOD
45 years of research goes into every book
Enjoy a life of complete freedom! "You Are A Beautiful Person..." is your Key to Freedom
---
45

EASTWOOD
45 years of research goes into every book
A journey that will change your life and civilization
---
45

EASTWOOD
45 years of research goes into every book
Create the life you want with the book that can solve all problems, both public and private
---
45

EASTWOOD
45 years of research goes into every book
Success Guaranteed works like magic to create whatever you want, no matter what it is
---
45

EASTWOOD
45 years of research goes into every book
What are you going to do to change your life?
---
45

EASTWOOD
45 years of research goes into every book
No more negative emotions, no more restrictions, and no more suffering: A gift from the heart
---
45

EASTWOOD
45 years of research goes into every book
I created a bold and daring goal of changing the world, and when I created a company to fulfill my vision, reality shifted
---
---
© Copyright, 2022, By: William Eastwood. All Rights Reserved.