---
You Are at the Center of an Infinite Web of Probabilities
---
What is the nature of reality?
You are at the center of an infinite web of probabilities.
Reset the world & yourself.
The main article continues below.
5 OF EASTWOOD'S 25 SECRET WISDOM BOOKS
A FREE PDF BOOK
LEARN HOW TO MANIFEST MONEY
---
I manifested $20,000.00, $10,000.00 and $2,100.00 in the past six months.
A PERFECT HOLIDAY GIFT
THE KEY
THE SECRET
"We can literally change the course of civilization by lifting the race to a higher path through implementing the solution."
— Mario Fusco TP.D, RS.D, BSC. (Two doctorate degrees in Theology.)
The main article resumes:
You choose the personal and collective probability you will experience
---
Your sense of choice is a result of the existence of probabilities. Humans have an intellect and intuition to help them make choices. This allows us to choose one event over another.
When we make a conscious choice, we are choosing between probabilities. We are selecting one probability over another.
The United States (and world) is divided according to belief and the probabilities people will experience. Those in the Southeast US and coastal areas need to reassess their decisions.
50

years of research goes into every publication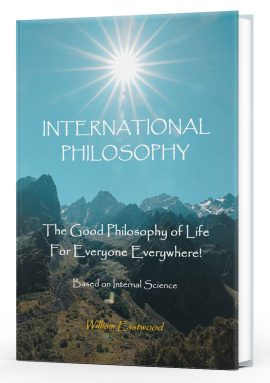 Introducing a new practical life philosophy
The good philosophy of life for everyone everywhere
---
---
You won't find anything like this in your local bookstore — a  revolutionary book introducing a new philosophy that can change your reality forever!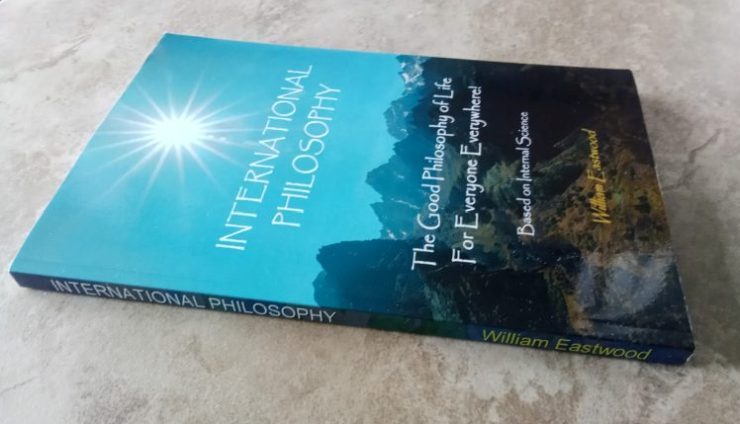 What is the nature of reality?
---
Imagine yourself in the middle of a field of probabilities. All times and all possibilities already exist. The probable edges of the objects in front of you form concentric rings of their probable positions that fade into infinity. Events as well as objects possess variations, some of which are more likely to become physical than others.
There are minor variations in what you could do today. But there are also bodies of probable events you can materialize through your beliefs and the focus of your attention. Some bodies of probable sequences involve entire geographical regions and even the whole planet.
You choose what you will experience on an individual and collective level.
Each choice you make either brings you closer to probable disasters or closer to probable good fortune. Your beliefs connect you with or disconnect you from the probabilities of disaster that already exist.
The majority are creating by default. This means that humanity is aligned with negative future probabilities. This has to do with core beliefs and how humans are currently using their energy.
The range of probabilities that are coming closer to you in time changes with each thought and emotion you generate. A single thought of despair slightly alters the probability of certain negative events happening.
Over time, your thoughts form into beliefs and gain intensity through your emotional reinforcement. You become aligned with certain probable future tracks and other people who are similarly disposed.
Your entry into any given probable sequence is invisible. That is, you do not see the seams in probabilities, you only see the results of your decisions.
Your beliefs, thoughts and emotions determine the probabilities available to you. Whenever you feel positive and think, "this is possible," you draw the probability of your desire a little bit closer to you in time and increase the percent chance that it will occur. Every time you have a doubt, fear or have a negative thought, however, you move in the other direction.
If you focus on disasters and fear the worst, you connect yourself with the probabilities of disaster. You are attracted to others with the same beliefs and purposes. You end up moving physically to the location where those people are. This happens as a result of opportunities that appear in your life. Therefore, entire regions are headed for disaster. You must avoid these locations and focus on what you would like to experience.
This is the purpose of my daily affirmation and guidance page. It will help you to create a safe and positive future.
"I can get you out of your current situation, no matter what it is, and it's completely free." — William Eastwood.
How to reset the mind
---
YOUR WAY OUT OF UNWANTED CIRCUMSTANCES
---
My daily affirmations and guidance post.
Get out of unwanted experience and into the life you desire.
Success is as easy as your next thought.
By going to my daily affirmation page, you can bring success and happiness into your life immediately. Keep going and you will keep it there. Do nothing and nothing will happen.
This daily post is designed to help you. You can extract yourself from the most difficult circumstances, and you can manifest your dreams and goals. If you read the affirmations on the affirmation page first thing when you wake up, you will change what happens on that day. If you continue every morning, you will change your whole life. But if you don't go to this page, don't follow your intuition, or don't apply the principles, nothing will happen.
You are at the center of an infinite web of probabilities
---
You exist in the middle of a web of infinite probabilities that surround you. Inner components of your mind (below the subconscious) see and manipulate component inflow from these probabilities. Cellular consciousness is also aware of all of this. It is only the conscious mind that does not see what is surrounding you or forward in time.
The design and functions of the conscious mind are there to teach you to form a physical reality out of infinite probabilities.
Your thought process in the present changes the past and future. This means that a shift to positive beliefs, thoughts and emotions stops the momentum of negativity. You make a break from the past. If you have had a dramatic negative experience recently, don't worry about it. Simply remind yourself that your thoughts have the power to create. Create a sense of peace and sense the magic of the moment. Divert your attention to the positive. Say whatever affirmations are believable but a slight stretch. Work your way up in your thinking toward a more desirable hypothesis.
50

years of research goes into every publication
MANIFESTING POWER BOOK
---
How do you stay safe when dangerous probabilities exist?
---
Form physical connections and bond with those who are headed toward the best possible collective future. Develop your potential to the best of your ability and help others. Your protection is a natural outcome based on the positive nature of the energy that forms the universe. The most beneficial probabilities have the greatest power. Be a part of the actions and missions that will bring about the best future for humanity. If you do this you are much more likely to experience a positive future.
Improve the world and you are much less likely to be reincarnated into a future Armageddon or a warscape of half human half machine robots who are limited to the programming created through artificial intelligence.
I am offering the world something that actually works
---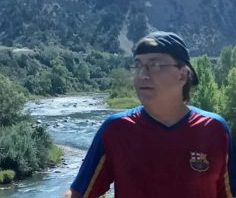 When it comes to solving world problems, the more conventional approaches don't work — they are what got us into trouble in the first place. I am offering something different that will stop violence, division, unhappiness, illness, and will create peace and prosperity.
"I have exactly what you want to read today."
— William Eastwood.
International Philosophy
500 ARTICLES
RARE & POWERFUL KNOWLEDGE FOUND NOWHERE ELSE
The solution to all problems, public and private! Click above to begin a journey like no other!
EASTWOOD on the need for a new type of civilization based on new beliefs
ALBERT EINSTEIN

on status quo ignorance and resistance to intelligent, positive change
---
Beautiful • Extensive • Advanced
New edition 2023.
50

years of research goes into every publication
YOU ARE A BEAUTIFUL PERSON 
---
A complete course with everything you need to know to create what you want in life that emphasizes the fact that your spirit is altruistic.
"The doctrine that the world is made up of objects whose existence is independent of human consciousness turns out to be in conflict with quantum mechanics and with facts established by experiment."
Bernard d'Espagnat, a top theoretical physicist.
What does that statement mean?
It means that your consciousness is connected to physical objects. You can attract wealth, money, love, health or anything you want with the simple principles given in these books. I created these books to provide simple and easy to understand principles anyone and everyone can use to improve their life. These books all make your goals easy to achieve.
Eastwood on human stuckness
---
There is a crab trap used in Europe which is a simple wire enclosure wide open on the top that permits the crabs that climb in for the bait to leave, yet it is full of crabs when fishermen pull it up. How is this possible?  The answer is given below.
Collective event-forming
---
Any event in which two or more people are involved involves a cooperative process of the inner minds of each participant. Each person will participate in an event for their own reasons. A joint event is a product of the beliefs of all those participating in the event.
Any event has many causes. The reasons why any event happens is a complex and difficult subject to cover.
The universe is of good intent and you are forever protected. When you realize you live in a safe universe, you will no longer fear what may happen to you and as a result you will take conscious control of your destiny.
The crab trap mentioned above works on a principle that applies to humans
---
The crabs that fall into the trap do not allow other crabs to escape. When another crab attempts to climb out the open top of the trap, the other crabs pull it down.