---
Volunteers of Earth — The Inner UN — created by William Eastwood — provides the education and plan to transform your life and solve world problems that are lacking in our world. An Internal Science initiative to protect democracies, feed nations in need, solve international problems and help people worldwide.
The creative power and altruism within you
---
"When I was very young I discovered a fantastic way of thinking about reality that can solve world problems and help people achieve their dreams. And so now I am an author of books designed to help people use that wisdom to achieve anything they want.
"Einstein operated within the Internal Science paradigm before it was even recognized. Carefully consider his words below if you want to understand what Internal Science is and is not."
— William Eastwood.
"The only thing that interferes with my learning is my education.
"I didn't arrive at my understanding of the fundamental laws of the universe through my rational mind.
"The man of science is a poor philosopher.
"I never made one of my discoveries through the process of rational thinking
"I believe in intuitions and inspirations…I sometimes FEEL that I am right. I do not KNOW that I am.
"The only real valuable thing is intuition."
― Albert Einstein.
The holographic universe paradigm has its origins in the findings of a group of leading 20th century scientists, but is also known in the heart and mind of each individual and all consciousness.
In recent centuries, objective science — physicalism — has given us a cold and uncaring universe that formed accidentally, and in a resulting process of evolution of life on earth was always hostile to the individual's good. Never did the universe care about the individual except perhaps as the individual ensured the survival of the species. The holographic universe sounds like a term that continues in this tradition. It does not.
Reality is an ongoing projection, there are no beginnings and endings because there is no time, and each person is a separate dimension of reality created out of the substance of their own consciousness. When four people enter a room, there are four rooms. Each person collapses one room from an infinity of probabilities. The projection is created on inner levels of consciousness by what you believe, think and feel. This is international philosophy — the facts of reality, which I knew at age 12. With that as my starting point, the past 45-years have led to many practical insights that I share in my books and free articles.
Your senses construct the reality they perceive. If you do not see the objects behind you, they do not exist physically. There is a field of infinite probabilities behind and around you. When you turn to see what is there, in that moment you collapse an infinite range of probable events into one specific scene and set of physical objects and events.
Each of your five senses collapses the sense perception it is in charge of. Your eyes specify one probability visually. You are actually surrounded by an infinite field of probabilities, but your physical eyes can only tune into one probability. When you use your physical eyes, you do not see the millions of probable realities that surround you in the spacious present.
All your sense perceptions are coordinated so each perceives the same probability.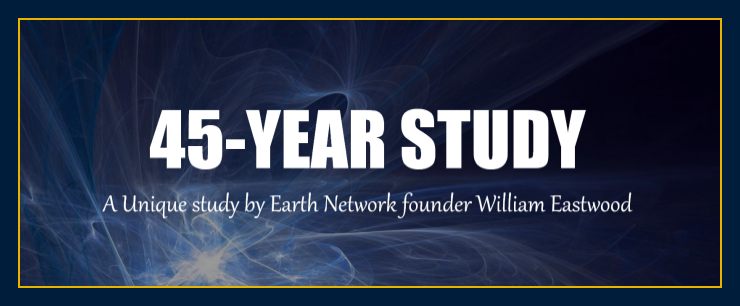 Scroll down or use the table to contents to continue reading the article.
45

EASTWOOD: 45-years of research goes into every publication
William Eastwood: International Philosopher
---
Article resumes.
---
The holographic universe says that the entire universe is enfolded in the psyche of each person. To express your highest level of intelligence, you have to admit that. Know that you are as intelligent as Einstein or anyone else. Everyone is because everyone is a portion of the one intelligence  that forms the universe itself. David Bohm called this the holomovement.
— William Eastwood
What is Internal Science and how can it help me?
---
Internal Science by  William Eastwood, is a more accurate and complete paradigm of reality. Working for a Yale University professor at age 13 and studying holographic reality to help people achieve their goals and solve world problems for over 45 years, Eastwood is now the author of over 20 books and 100's of free articles based on Internal Science.
Albert Einstein's friend and colleague, physicist David Bohm, introduced the science and Eastwood translates it into simple terms to show us how we can create whatever we want in life.
Reality is a projection
---
Physicist David Bohm, — who Albert Einstein called "a kindred spirit," and whose Ph.D. thesis — being top secret and classified — was awarded at the University of California at Berkeley by none other than Robert Oppenheimer — tells us that our physical reality is a holographic projection of the brain and five senses.
How you are creating a three-dimensional movie—your life
---
Imagine that in your living room you put on a holographic headset. At the click of a switch, you seem to no longer be in your living room.
Your senses are now telling you that you are actually on a tropical beach. As you reach down to touch the imaginary sand, sensor pads in gloves you are wearing give the sensation of pressure on your fingers.
This is an analogy to explain the purpose of your body and brain. Your body and brain are like a holographic headset that allows you to perceive a 3D movie you call your life.
Orthodox science does not know what matter or consciousness is
---
INTERNATIONAL PHILOSOPHY: Lets put an end to cruelty in the world.
"Consciousness is altruistic, and that means that you are an amazing, powerful and beautiful person."
— William Eastwood 
Human nature is altruistic.
We create our physical reality, individually and collectively.
Physicists already know that everything is energy and that energy forms matter.
Seven points to create effectively
---
Follow your bliss.
Focus on the end result you are after.
Understand reality and apply conscious creation principles correctly.
Do not let things happen to you, go out and make things happen.
Make whatever you want, something you have to do.
Be determined, persistent and do not stop.
Apply co-creation principles (work with your inner self).
The truth about reality
---
The past does not create the present; our beliefs, thoughts and emotion create the past (select our probable past).
There is no

singular, one-world

time-line.
You do not progress in a linear manner within time from birth to death.
You are not a three-dimensional self moving through three-dimensional world from birth to death.
You and the world do not exist that way. Nobel Prize winner's views.
The world does not exist outside of you (around you).
That world seemingly "out there" is not the real reality you are in.
You are not in a single objective reality which you experience as being relatively outside of your control.
What you see around you and who you apparently are now is only part of your reality.
The truth is much more beautiful than you can imagine.
Nothing is created in physical reality.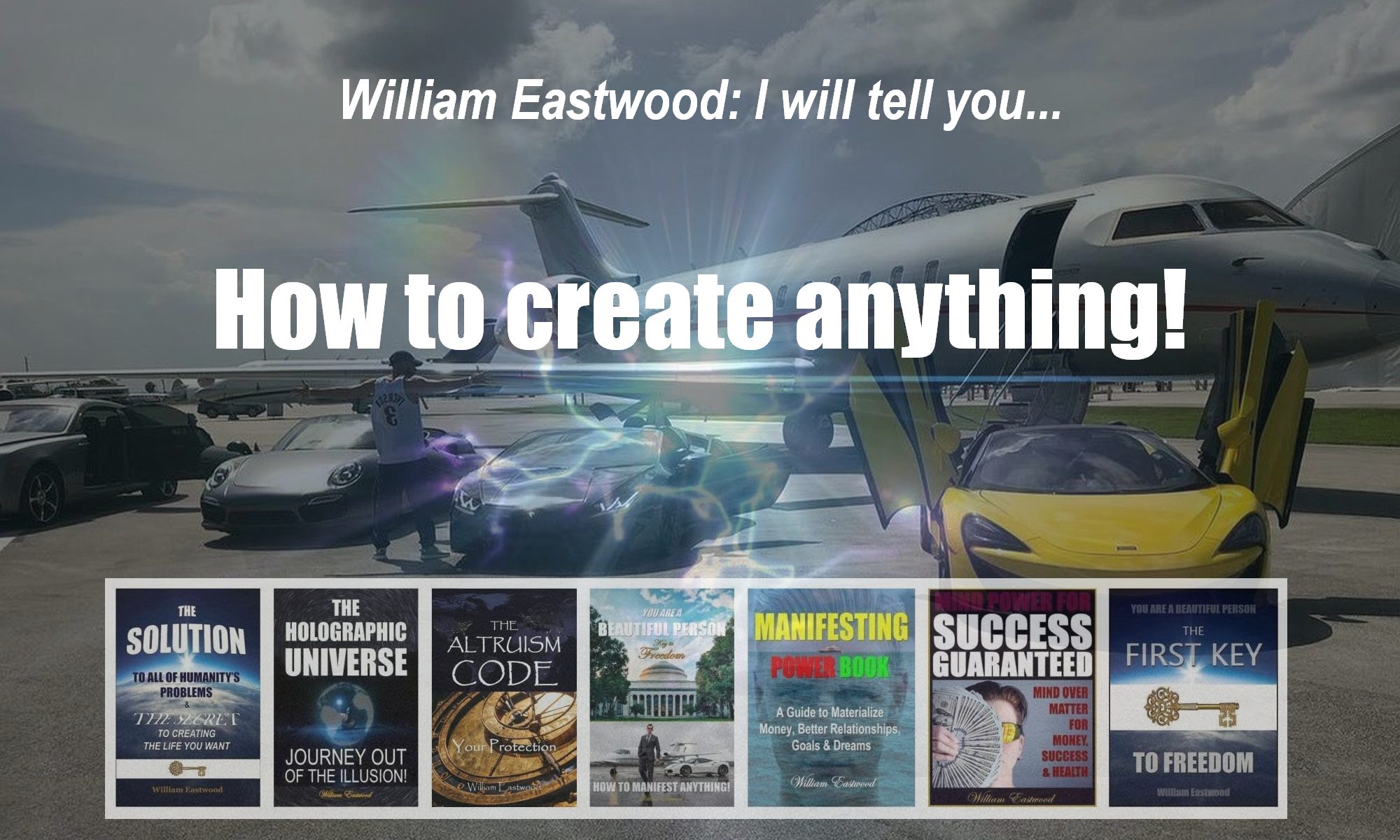 Physical reality is the movie or program playing on a much greater, finer set that is you true reality.

You are creating the movie, and you are so good at it, that you mistake it for all of reality.

You are in the set and the movie at the same time.

It may seem like the movie is real, but you are creating it by selecting and inserting scenes.

The scenes and details are selected elements of probabilities.

You chose events from a supply of probable events in the same basic way you choose ingredients to bake a cake, or an artist chooses color paints from his pallet.

Probabilities are selected by what you think.
How you are creating a three-dimensional movie
---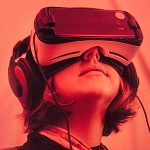 Imagine that in your living room you put on a holographic headset. At the click of a switch, you seem to no longer be in your living room.
Your senses are now telling you that you are actually on a tropical beach. As you reach down to touch the imaginary sand, sensor pads in gloves you are wearing give the sensation of pressure on your fingers.
This is an analogy to explain the purpose of your body and brain. Your body and brain are like a holographic headset that allows you to perceive a 3D movie you call your life.
You are not moving through time and space from birth to death―THAT IS THE PROJECTION YOU ARE CREATING.
Continuing the analogy: As you turn your head you see palm trees and a large luxury house and swimming pool behind you. The house, pool and palm trees are not really there because you are actually in your house wearing a headset watching a holographic projection.
Physical reality is like the projection in this analogy. You are not in the time-space movie, you just think you are because that is all you see.
You do not realize that your journey from birth to death is a mental projection imposed over another reality.
The other reality cannot be seen, and it is more like a field of possibilities than a single "thing" like a house in a physical location in a specific time. But that other reality is actually where you are and is your truer reality.
Three-dimensional movie continued
---
How does the projection work?
Think of your brain and your body as being a holographic projection system. Your brain and eyes are the headset that forces you to see only the living room in your house.
You have been wearing this "suit" since birth and have become accustomed to it. So much so that you think that what you see around you is the only reality, and that you are in that reality.
But you are really in the field of probabilities.  Reality is a field of unlimited probabilities.
Your inner reality contains many dimensions with unique characteristics that cannot easily be described. In one of these areas, you are engaged in another role as your inner self.
Your inner self is busy planning and producing what you are going to experience next in your physical reality projection.
From that perspective you see this reality as being like a movie. You can look at any scene and you can enter any scene. Your inner self can enter back into 5:20 pm, January 1st, 2014, or 9:00 am, May 20th, 2009.
Three-dimensional movie part three
---
Thoughts select probabilities
Think of your present mind as being in two realities at the same time. Because of your state of evolution and training you are only attuned to the physical world. In a way, the physical world is overlaying the vaster ocean of unlimited events, so that when your eyes are open you see just the one possibility you have currently materialized as your environment.
Close your eyes and imagine you are in your true inner reality. As you look around you see millions of little pictures suspended in the air.
However you want to visualize it, in the inner reality you are really in you are surrounded by an ocean of possibilities. These are the unlimited ingredients you draw on to create any event you want here in this reality.
Right here, right now, if you have a thought, that thought will draw elements from all those unlimited probabilities. The same goes for a belief or a feeling.
You select elements of probabilities by what you believe, think and feel. Your subjective activity is what you use to make your selections.
Volunteers of Earth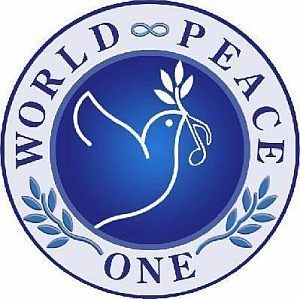 EN: The New Inner UN: Where the real work to solve world problems is done
Volunteers of Earth: Where you can change the world
---
An experiment to protect democracies, feed nations in need, and solve world problems..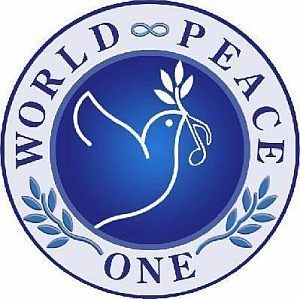 There are two levels of reality. There's our world's familiar external science and actions on that level, but there is also internal science and actions on inner levels.
To change the world (and also your own life), this inner level is the more effective level to work on because it is the source of physical world events. The events you see on the news are a result of the work done on inner levels.
Where the real work to change the future is done
---
The very best, most altruistic thing you can do is contribute your vision of world peace and a beautiful future to the collective consciousness.
"Americans and people in all nations need to wake up from their sleep."
— William Eastwood
MULTI-SITE FEATURED ARTICLES & BOOKS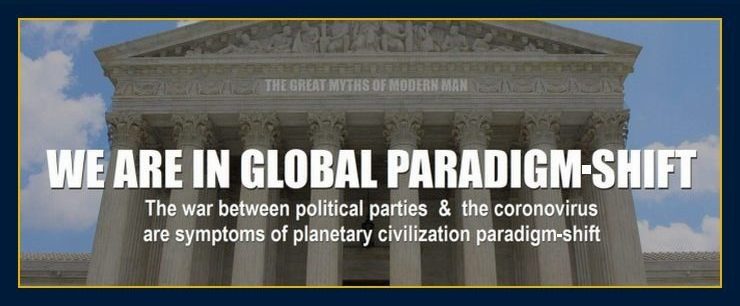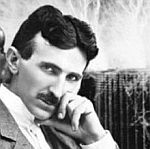 "The day science begins to study non-physical phenomena, it will make more progress in one decade than in all the previous centuries of its existence.
— Nikola Tesla.
Projection to the future
---
I learned what our civilization had done wrong from the future.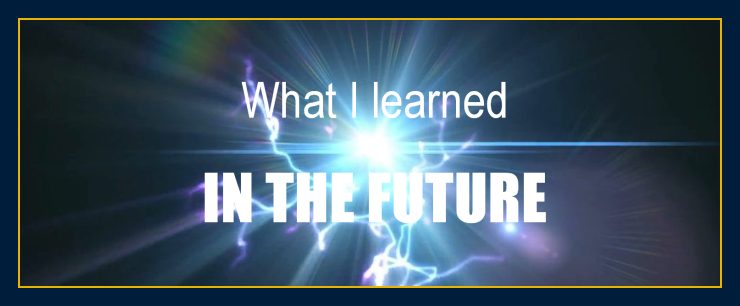 Earth Network provides the education and plan to transform your life and solve world problems that is lacking in our world.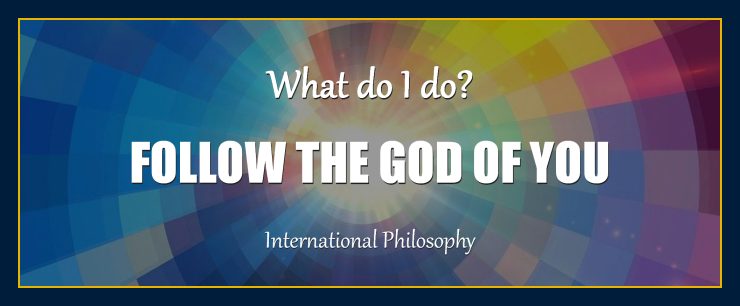 You can become younger right now
---
"It is possible to become younger in this moment." — William Eastwood.
All time is simultaneous. Through emotional association we can activate cellular memory playback of times when we are young. This is because the past is still alive. To the body consciousness it is a condition of nowness.
You can also activate cellular memory by means of willpower and dream recall.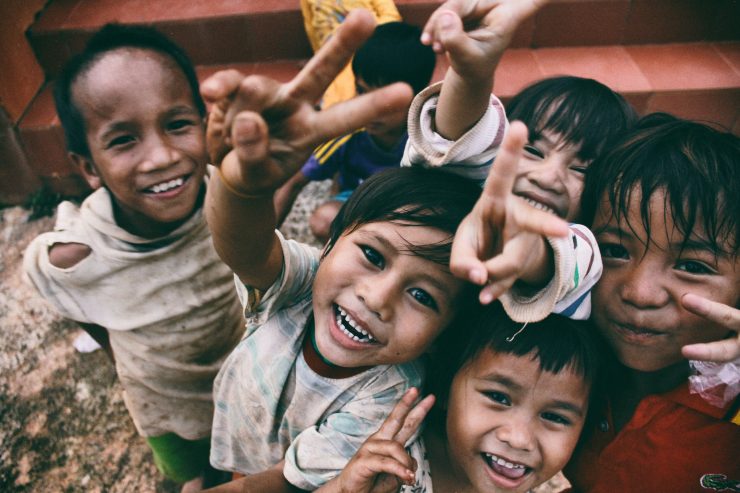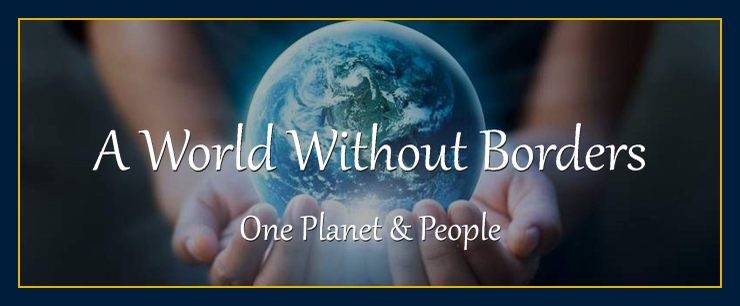 The United States Constitution is the best in the world. It was the first to set a new precedent by determining in law that all people in one nation are equal. The Altruism Code expands that concept to include all nations and codifies that principle.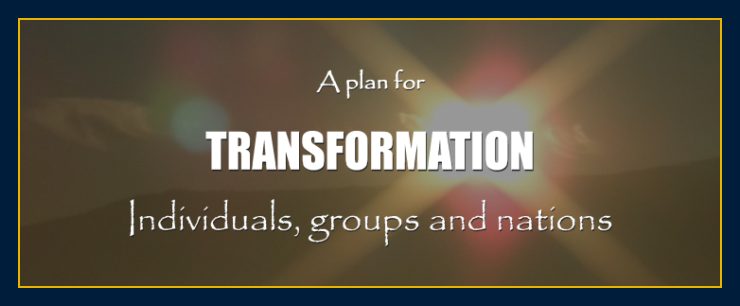 MULTI-SITE

FREE

FEATURE ARTICLES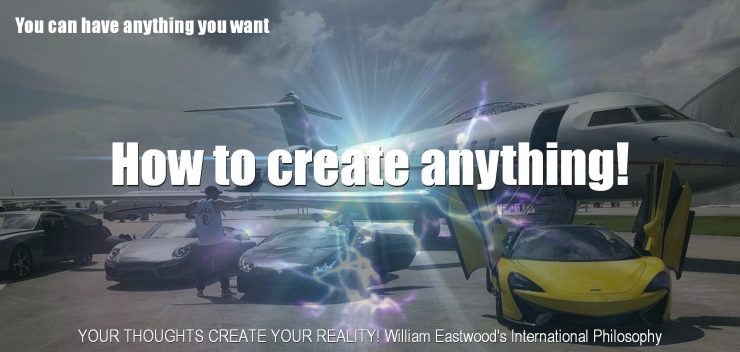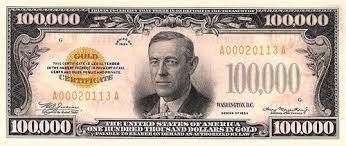 SUCCESS GUARANTEED by William Eastwood
---
Success is guaranteed if you use these simple practical principles correctly.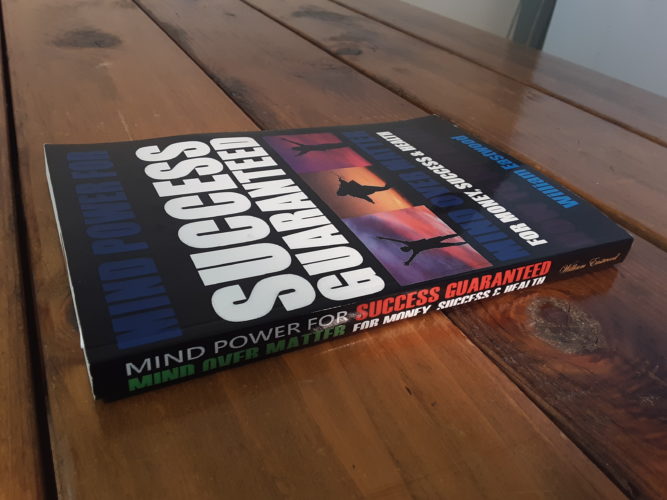 THE SOLUTION by William Eastwood
---
THE SOLUTION is a heavy hitter with the solution to all of humanity's problems and the secret to creating the life you want that is so simple anyone can apply it immediately and with ease.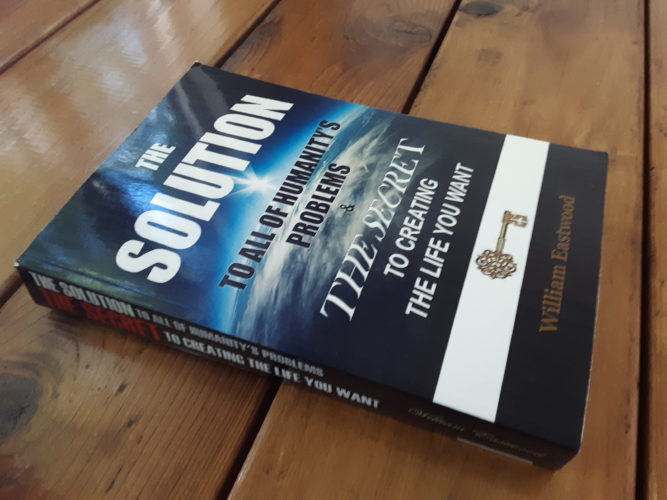 YOU ARE A BEAUTIFUL PERSON by William Eastwood
---
Here is another practical book by William Eastwood that covers everything you need to know to create what you want in life.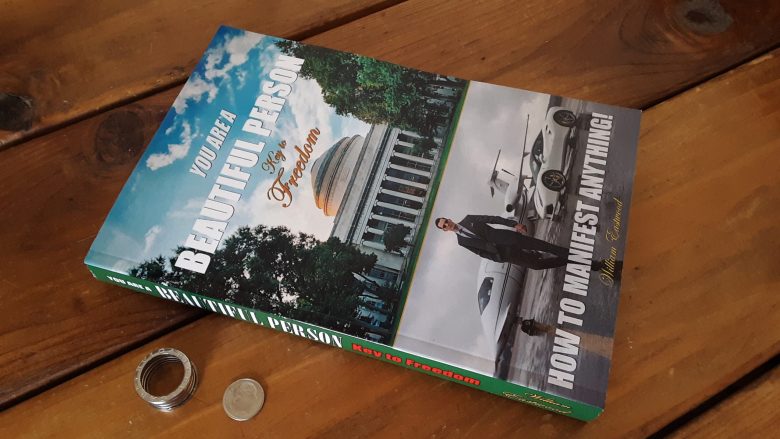 Click on any book image for a more detailed description from the book manufacturer.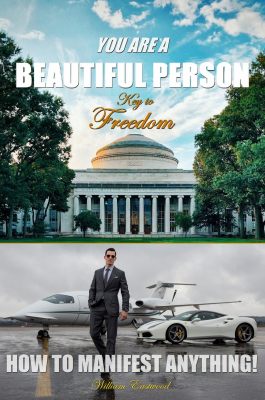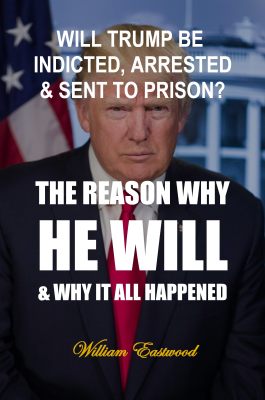 In eBook and paperback!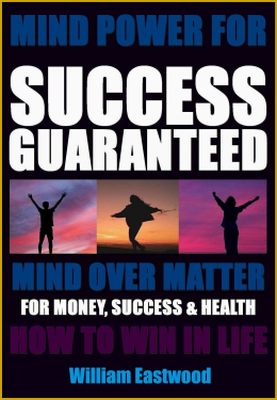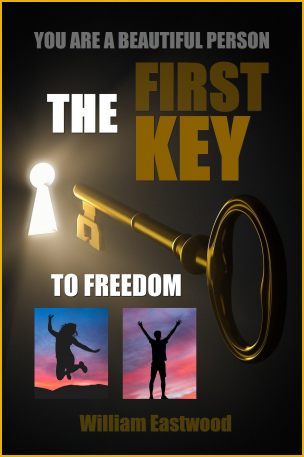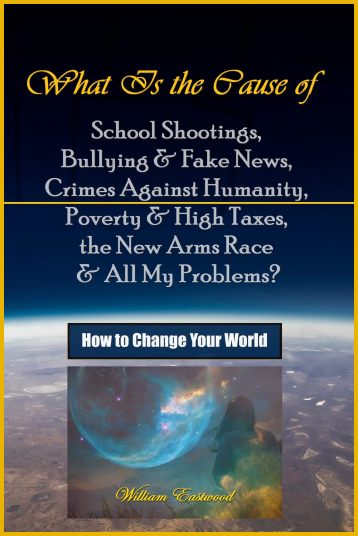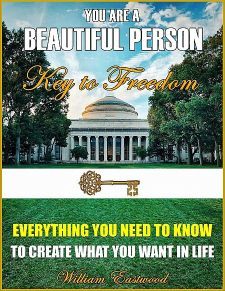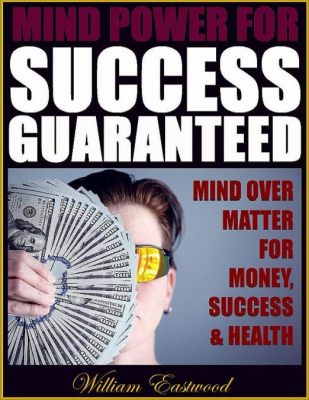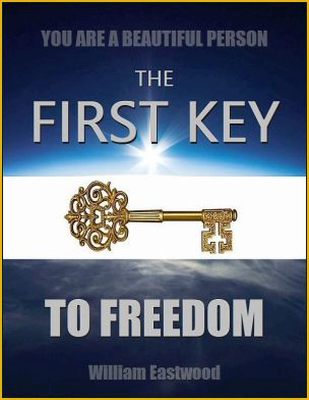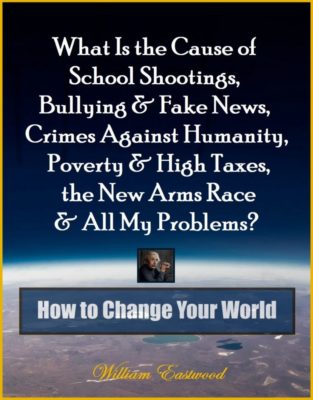 The magical investment value of books and affirmations
---
You are like a bank vault filled with money, gold and precious jewels. Every positive thought is a deposit. Every negative thought is a withdrawal. Your life is the interest. Shallow positive thoughts are like gold plated jewels and play money. Wisdom and understanding combined with solid belief and quality affirmations are like solid 24 karat gold and real diamonds. These are the thoughts that build integrity and value and procure high return on investment.
Every object in your environment is an extension of your energy. A physical book is a connection to the part of your inner self that "created" the book and understands the content. A book on a table next to you connects you to all those people who hold the knowledge associated with the book.
Every object around you is a holographic projection of your mind that connects you to the innermost portion of your soul that creates them.
If you want to break old patterns and habits of perception, bring books full of light and affirmations into your life and remain centered on what they represent — the truth you are bringing out within yourself by having them in your presence. Once you materialize something in your life, an energy pathway through which the object or event is created and maintained continues to exist, even when the object or event is long-gone.
A single affirmation is only a small deposit, but wealth and prosperity can only be built a single thought or act at a time. A mind that thinks in affirmations transforms everything it touches to gold. You begin the journey by surrounding yourself with good books. When you do that, everything around you speaks quality and intelligent love — the invisible infinite potential of which you are composed. That includes the qualities of prosperity, natural power, right and integrity.
Force yourself to continuously review beneficial concepts to keep them alive in your mind. Develop a realistic positive attitude. Keep your metaphysical books open to highlighted material and review it every day. Find something important to focus on daily. Rescript your mind one thought at a time; and when you do, commit to going all the way. Half-truths are like coal wrapped in holiday paper. Adopt a baseline of non-linear time thinking.
If you do this faithfully, your entire reality will begin to change for the better.
Again, because this is so important, when you manifest something positive, such as a book that represents the truth and the answers you are seeking, maintain that book and whatever represents what you want in your life as best you can.  This creates an energy pathway for more of the same to come through into your life. It also connects you with the author and all others who are connected to the object and/or information it represents.
To keep concepts alive, repeat them in your mind over and over again. This is how you rescript your mind and change your reality. Our audio book — "How Do I Make this the Best Day Possible —  Manifest While You Sleep" — is the perfect tool to reprogram your mind with everything you want to invite into your self and life. Just listen to it while you are going to sleep and you will have technicolor dreams of your most sacrosanct ambitions. Your unlimited potential is 100% a factor of what you input — the investment through whose interest will be the life you were meant to live.
This is the only way you can change the patterns in your life. If you want to materialize a better-quality physical experience, this is what you do. You bring what you want into your reality through your thoughts. I have done this, and I always have my favorite, most powerful books at arm's reach. I constantly review key points. You may want to create a kind of pulpit (as I have done) where you can keep books open to pages with highlighted text.
I urge you to buy whatever books you can comfortably afford from your favorite metaphysical authors. There are many other benefits in doing so. A purchase is an affirmation of your manifesting power and prosperity, and it is a testament of your determination to improve yourself and your life.
Practically and symbolically, correctly made purchases are extremely important, not just to you, but to all those who make these metaphysical books available to you.
As a heart pumps blood, the vacuum created in each pulse draws in more blood, and this is how energy behaves. You must give or outflow energy to receive. In religion and spirituality, this is behind the Golden Rule concept.
Your most valuable possession will always be yourself. If you do not invest in you, then you are saying that you are not important. Those who do not invest in improving themselves and their abilities, do not draw more (ability, quality, etc.) from the universe.
Learn to manifest quality and value in yourself. Learn the art and science of living a good life and manifesting what you want in life. Bring forth that which you seek.
When we awaken to our true nature, we begin to realize that we are supported and graced by an altruistic consciousness of which we are a part. When we become aware of how the universe works, we begin to notice how the universe bends in our direction and works to our advantage. We realize that from our best feelings, thoughts, intents and expectations flow fortunate, synchronistic events.
An entirely new worldview begins to set in. This is when an unquenchable thirst for positive metaphysical concepts will overtake you. The sacred tonic of fulfillment is the highest level thinking of which you are capable. Affirmations are the elixir of happiness, achievement and dreams, from which flows a greater fulfillment than we can imagine in our most wondrous moments.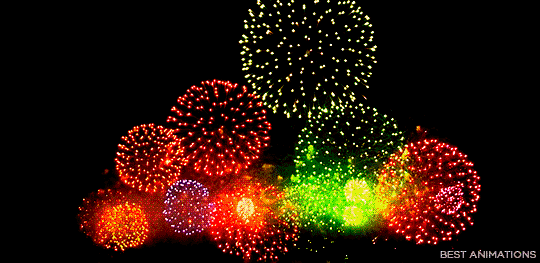 International Philosophy by William Eastwood:
A Force for Good in the World
---
Copyright © 2020, 2021, 2022, 2023, By: William Eastwood
HOW TO CREATE ANYTHING! Your Thoughts Create Your Reality – William Eastwood's International Philosophy
---
Categories: International philosophy by William Eastwood., What is international philosophy?,Thoughts Create Matter & Reality., Metaphysical philosophy, Can My Thoughts Influence People & Create Matter & Reality?, William Eastwood's Philosophy, Consciousness creates matter & reality. Click on our site to learn more.
If conditions cannot support materialization, a lesser version of your thoughtform will usually manifest. Although the original thoughtform may materialize at a much later date.
If the right conditions for manifestation do not exist, your thoughtforms themselves will attempt to create the proper conditions to manifest the original desire.