---
A LIFETIME STUDY: The Application of Metaphysical Principles for Over 45 Years
---
You are on part two.
To read about how I found treasure at age seven, click below.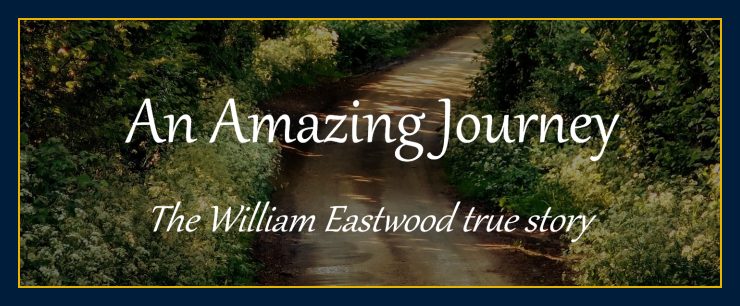 Click above if you haven't yet read it or you will miss the true story beginnings.
45

EASTWOOD
45 years of research
"At 12, I knew that our sciences were isolated and did not communicate with each other. Biologists, for example, did not listen to what physicists were saying. Therefore, combining them all to create something new seemed to be the most logical path for me. My path would be outside of anything orthodox in 1975"
— William Eastwood.
How I manifest my early life achievements.
Results of the experiment
---
I would advance at warp speed through my early adulthood. It was all adventure and accomplishment. It was obvious that the metaphysical principles were working. I cannot cover everything that happened here, but you are welcome to read the book. Everyone likes a good mystery, and besides, I wanted to save the best part for my autobiography.
My early journey
---
Events became increasingly unusual and profound in nature. I was living the best life I could imagine. Yet, I struggled with issues of fitting in because I didn't fit the mold of what was socially acceptable at that time. Beliefs either connect people or separate people, and my belief system was diametrically opposed to the narrow social norm at the time. This created enormous stress on me when I was in high school. Yet this period of time was filled with unusual flashes of success and achievement. 
At age 18, my brother Scott and I rented a mill that was built in the early 1600s in Guilford, Connecticut, USA. This is one of the earliest surviving buildings in the United States. For a time I lived upstairs while we manufactured the solarium systems I designed on the first floor. I had graduated from Milden Technical Institute in North Haven (now dissolved) where we had met Bob Darst and others. We developed a relationship with the hierarchy of the American Supply Company in New Haven. They were soon purchasing our solarium systems and distributing them throughout New England. They were the largest wholesaler of heating equipment in New England and so we had more work than we could handle and no professional guidance. We were on our own. 
We put a full-scale model of the solarium system I designed on a trailer and drove it up and down Route One in Connecticut. People would walk in the unit and immediately want to buy one to install on their house. The American Supply Company then suggested bringing it to the annual Energy Exposition at the Capital. In the Hartford Coliseum we presented a full-scale model of the solarium system on a trailer. Distributors from all over New England were interested. We all considered the show wildly successful.
All this was taking place while I was conducting my study. The success I experienced was a result of specific controlled experiments visualizing goals. 
When my brother joined a rock band I took over his construction accounts in Branford Connecticut. I was a contractor installing cedar clapboard siding on 12-unit townhouses going up all over the place. This was extremely lucrative and I was wildly successful. In my twenties I purchased three large historic homes in DownEast Maine. One of those houses looked like something Thomas Jefferson had designed. The center-chimney hip-roofed colonial home was built by a ship captain and was perched high above the Machias river near the location of the first naval battle of the American revolution.
The deed to the home was surveyed in English rods and links, and the corner of the lot was denoted as being a large cluster of roots from a big old tree. The house itself was built in 1776, the year of the American Revolution. The two-story house was on what seemed like a small mountain with 360° views of this area of coastal Maine for miles in every direction.
These historical elements are what I visualized. I was the guinea pig in the study I was conducting and these were the results of the experiments. My life became an experiment and it was working. 
While I enjoyed trips in my RV up to Maine from Connecticut, I also traveled to the subtropics in Florida to spend my winters on the beach. I would spend most of my time at Fort De Soto State Park in Pinellas County Florida near Tampa. This island had seven miles of white sand beaches and was beautiful beyond description. I would fish with a great blue heron standing next to me and I would revel in the beauty of the tropical gardens around me. My trips would typically last from two months to the entire winter.
All of these experiences were an integral part of the experiment. The successes I experienced were a direct result of the principles of internal science, although I did not call it internal science at that time. It was just my philosophy.
I experienced conflicts with society and then with agents in the government who confiscated my journals and property. A felon on parole and on the street near Yale University was adverse to my invitation to the nearby Madison State Park. As a result of hearsay of hearsay, the police searched my vehicle. There were no weapons found in my vehicle and it was insured and completely legal as was everything in it, but they expanded their search to include my journals and laptop computers that contained my research and company stock. They took possession of my research and filed charges against me.
This was a big setback for me and it took me many, many years to recover, although it afforded me an exceptional opportunity to test the strength of the principles of internal science. I learned what it could do and I also learned its limitations. The principles cannot be used to change the beliefs and actions of other people. When we create collective events, those who are participating contribute their own beliefs to the result. The police had no understanding of what they had obtained. This was a problem for me. The conflict and misunderstanding with the Connecticut state government was never properly resolved. However, things did develop interestingly enough.
I am at a point now where a new chapter in the story is developing rapidly. I have published about 20 books in The last five years. If this is to be anything like my early life, expect more. For now I am focusing on Solving world problems in helping people around the world. In the late 90s I had a system of remote internet access which was new at the time. I was  reaching out to people all over the world who were responding favorably to the five websites that I had uploaded through these computers that were taken from me. I guess that from the viewpoint of the police, anything that is sophisticated like what I had was suspicious. In their minds, who knows what it was. But it was all being used to help people around the world and solve world problems, something that was perhaps invisible to their suspicious filters.
I am again helping people in every country. I see a huge demand for the principles I am teaching that was not present when I was younger. I am focused on how I can solve the big problems in the world today. It is exhilarating to have political influence unlike anything I had experienced in my early life. As time allows, I will report further on the new developments, but I am living my life and doing as much as I can to help as many people as possible. That does not give me time to properly explain everything that is taking place at this time.
The experiment is further explained below the outreach information. If you want more information, I published an autobiography that is available at this time through my Earth Network bookstore. 
45

William Eastwood's 45-years of research brings you everything you ever wanted!
EASTWOOD
MISSION GREAT CIVILIZATION
We have the solution to world problems
---

Sea level rise measured in feet is about to flood low-lying nations and major cities. This will force climate migration and put further strain on limited food supplies and nations'ability to cope.
The many challenges facing humanity at this time — an overcrowded planet, climate change, war, food shortages, divisiveness, personal economic struggle, inflation, the pandemic, health issues, mental disorders and emotional suffering — are all a result of one thing.
We can solve all these problems, but we need your help.
Say thanks
---
Say thanks with a book order so that I can continue to bring this information to you.
"If you do good things, good things will happen to you."
---

The fight for a new science to replace collective myths is sometimes perilous and exhausting. Thanks to donations from people like you, we are able to fight for every man, woman and child on earth, many who cannot afford books yet rely on the help and information we provide.
HELP CREATE A GREAT CIVILIZATION!
---
A new science and practical life philosophy.
William Eastwood Internal Science and International Philosophy: The poor will become rich and the hungry will feast.
My experiments were so extensive and unique that it is going to take some time for me to make more of it available.
An inspirational true story
Learn how to succeed despite seemingly impossible odds
---
By purchasing through Lulu.com (above) you get these books DIRECTLY FROM THE MANUFACTURER and cut out the middleman! — the most reliable source — the fastest delivery — and the lowest price.
Forward
Four months after U.S. President John F. Kennedy was assassinated, I was born near his birthplace in Brookline Massachusetts. Our home, a 1735 tavern President Washington visited, held the first Chesterfield town meeting under the old Elm tree in our front yard. My early life in that pristine setting was ideal.
The study
It would be twelve years before I would begin my study at age twelve, but not in the usual way a study is conducted, as, for example, a professor looking in from the outside. I adopted and internalized the hypothesis I set out to test as a part of my beliefs and psychology. For that reason, understanding the context of the study — my early life — may be helpful, and I plan on offering another page of autobiographical content. I have already published a short segment of my early life on this site and have an autobiography revealing what is not published on this site.
I would live the premise I was studying in order to gauge its effectiveness and to ascertain its pros and cons while observing, taking notes and evaluating every belief and outcome or lack of outcome associated with it.
I did not live according to accepted worldviews. This is what gives the material value. I could have decided to continue within the established academic community. There would have been nothing wrong with doing that. However, if I took that direction, the 45-year study I conducted would have been impossible.
The basic idea of the study was to test the effectiveness of a qualitatively different set of beliefs about reality. If I immersed myself in conventional education, I would be highly influenced by conventional beliefs. I already was influenced, as every child is. My study was valuable precisely because I was able to minimize those influences to such a great degree.
When I was twelve, one of the first things I noticed was the influence of society's official belief systems on my psyche and life. The values of the culture to which I belonged had a numbing and depressing effect on me. Those beliefs held ideas at their core that denied the fundamental goodness of the spirit and its manifestation.
I quickly found out how charged those beliefs were. They boiled down to values that were basically enforced, although in my country we had the constitutional right to think differently. I found out later that those constitutional protections are not perfect, and they can fail, which they did in my case.
Religion told us the body was sinful, and Darwinism and widely accepted materialism held that we were the products of a self-serving mechanical evolution.  I never, for a moment believed that nonsense. Most children don't, but gradually adopt those values, and they are weakened over time as a result. I was not one of those children.
The basis of materialism is the idea that matter is the fundamental substance in nature, and reality. All things, including mental states and consciousness, are seen as being a result of material interactions.
As a youth I understood that was false. That was always very obvious to me. Consciousness is fundamental. The inner non-physical information-state creates the body and all material objects and events.
Because I believed differently that others — academics in particular — I recognized that a unique opportunity existed in my life to test the beliefs I had already internalized. I made the commitment to do that at age 12, and began keeping journals and taking extensive notes.
I would test each belief I held. I would willfully adopt a particular belief I wanted to test. I would then take extensive notes on my thoughts, dreams and the kind of events I experienced related to those beliefs being tested. I did not test conventional beliefs by holding them. I tested contrary beliefs by holding them. Usually, the beliefs I tested were directly contrary to mainstream thinking.
This was a startlingly effective method that generated astounding results. Positive feeling states, for example, arose out of the core values I internalized in my experiments, and toxic negative emotions arose whenever those ideas clashed with conventional ideas about life and human nature that I was challenging within the context of the life-long experiment.
I would also notice manifestations. Positive values created positive events, and conventional negative or false ideas led to disturbing events that were unhealthy.
Core beliefs are a set of deeply held values. Since I was challenging some emotionally-held values of the culture, I had to keep my journals private for fear they would end up in the wrong hands to be misunderstood, which is eventually what happened anyway. Much of what I wrote, only I could understand. It was coded and based on the assumptions of simultaneous time and probabilities. I believed that the "imaginative" or inner realities were real and the outer or physical events I was evaluating as being less real in that they were or products of the core inner reality. This is in-line with the metaphysical paradigm. Physical events are effects.
I was never able to completely dispense with the ideas I was challenging. I deduced that because of the unrelenting fear of misunderstanding that I carried with me from an early age. later I was to label it "social anxiety." However, by choosing not to immerse myself in conventional education and ideas, I did manage to hold a relatively consistent belief in the metaphysical paradigm in its entirety and was able to test it.
What was most noticeable what that evidence was always generated to support whatever belief was being tested by being affirmed and internalized. People and events would occur and segments of TV programs or other media that supported the premise being adopted in belief, thoughts and feeling would always arise in response to the belief tested.
If I thought, this behavior is good, then people would tend to confirm it. If I was to think, "this is not good," then people and evidence would arise to support that assumption. In short, whatever I believed, it became my reality.
I learned that the ideas of our civilization are deeply embedded in our psyche. The experiences of the past associated with the enforcement of those ideas are etched in cellular memory. It would be a long journey out of those false beliefs held by culture that were destructive.
Recap of the basic experiment
---
I did not want to be judged on my understanding of official mainstream scientific theories when I already knew these were actually myths. So instead of continuing my formal education, I began the lifetime experiment. I would live by and test the metaphysical paradigm.
Only a person that believed what I did could do this, and since this knowledge was rare at the time, and someone believing it from birth on ever rarer, this is a truly unique study.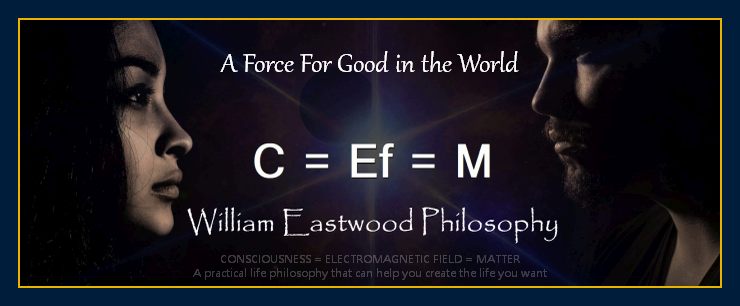 Socrates was made to drink poison Hemlock as punishment for corrupting Athenian youth by teaching them to question the status quo. The Socrates school was burned to the ground.
A sage is a survivor. William Eastwood not only survived, his science and philosophy is being taught internationally.
Twenty books and four websites are now published. They are powerful evidence that the philosophy and principles that I spent over four decades learning, work. They are the manifestation of my thoughts and good intents, and they speak for themselves. I do not need any other credentials.
The full diverse content and results of my study is not something that can be reduced to a page of statistics or facts as in conventional studies. My books and articles convey most of what I have learned on my journey out of the illusion. The Altruistic, Autonomous Movement is part of that, and may best depict my intent in life.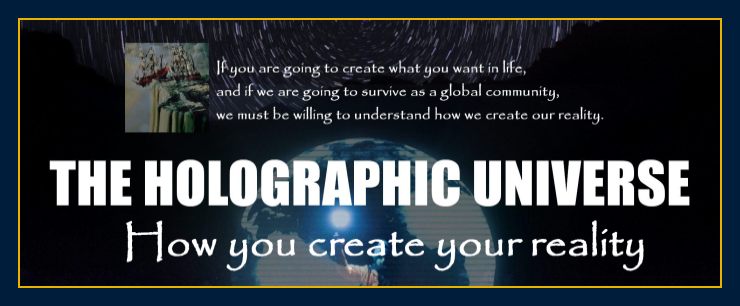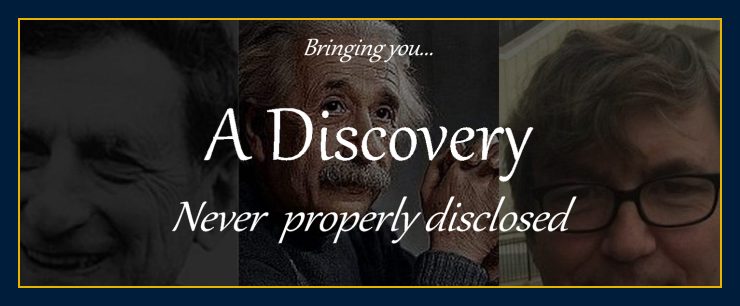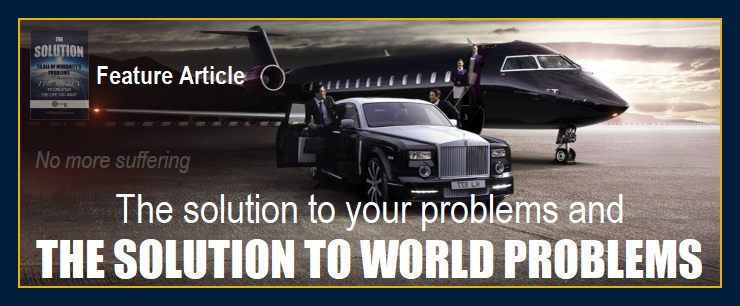 How to manifest money example
---
WILLIAM EASTWOOD: If I can materialize eleven twenty-dollar bills in one summer, you can learn to do the same.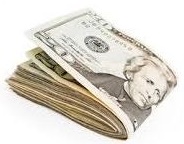 I conducted an experiment to test the ability I had to manifest (find) money. The first hit was an envelope with four $20 bills in it with no identification. A few weeks after that I found six $20 bills folded together. A week later when I was walking to the bank and thought I should try to manifest more, I closed my eyes for a few seconds and visualized a $20 bill. I was focusing [blink]on how I felt[/blink] the last time I found $120.
Unbelievably, as I opened my eyes they were already fixed on a folded and partially crumpled $20 bill.
In a second of amazement I recognized the color of money, then I looked for the denomination, and because it was a little crumpled it took a few seconds before I realized that I was looking at the number two on a twenty dollar bill!
I quickly scooped it up and put it in my pocket with triumphant glee as I scanned the street for more. I text my sister whom I was with when I found $120, and told her "I did it again!" She text me back "Good work."
Of course you are wondering what my secret is. For this experiment to work I had to focus on money for over a year, often saying affirmations while filling myself with the feeling of finding money. It is something that happened because of the cumulative effect of my constructive focus and creative efforts.
I want to mention that I was feeling on top of the world the morning I found the eleventh $20 bill. I was focused on the feeling of the perfect summer day near the ocean in New London, CT. In general, the more positive thoughts and feelings we have, the more likely it is that we can manifest positive events and objects like finding money.
There is more to this and my books contain everything you need to know to manifest money as I did.
How to manifest achievement and goals example
---
WILLIAM EASTWOOD:  No matter what situation you are in you can change your reality. When I was twelve, I applied these principles and began drafting houses, and by age thirteen I was working with a Yale University professor on the design of inventions.
Yes, your beliefs, thoughts and emotions create your reality. Your thoughts literally become the events you experience and the objects you encounter in your future. Thoughts are composed of the same electromagnetic substance as objects and events. The substance of your thoughts becomes what you experience.
How to manifest success example
---
WILLIAM EASTWOOD:  When I was 22 years old, I called my friends on a Saturday morning. Everyone was still sleeping and so I decided to go on an adventure, and I drove north. I ended up in the state of Maine where I came across a 1776 home that I purchased. This is an example of a synchronistic event because what seemed negative initially ended up causing me to change the direction of my life. The house was what I had imagined and was exactly what I wanted.
In my early twenties I purchased three large colonial homes on the coast of the state of Maine in the U.S. with the money I made applying the principles on this website.
An inspirational true story
Learn how to succeed despite seemingly impossible odds
---
By purchasing through Lulu.com (above) you get these books DIRECTLY FROM THE MANUFACTURER and cut out the middleman! — the most reliable source — the fastest delivery — and the lowest price.
Volunteers of Earth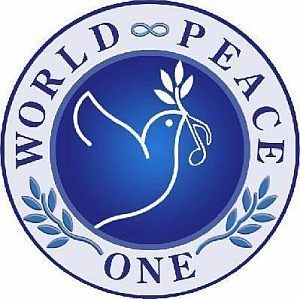 EN: The New Inner UN: Where the real work to solve world problems is done
Volunteers of Earth: Where you can change the world
---
An experiment to protect democracies, feed nations in need, and solve world problems..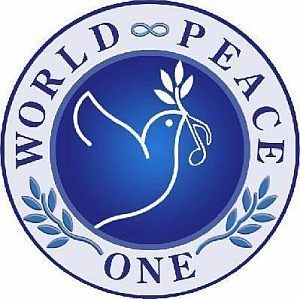 There are two levels of reality. There's our world's familiar external science and actions on that level, but there is also internal science and actions on inner levels.
To change the world (and also your own life), this inner level is the more effective level to work on because it is the source of physical world events. The events you see on the news are a result of the work done on inner levels.
Where the real work to change the future is done
---
The very best, most altruistic thing you can do is contribute your vision of world peace and a beautiful future to the collective consciousness.
"Americans and people in all nations need to wake up from their sleep."
— William Eastwood
MULTI-SITE FEATURED ARTICLES & BOOKS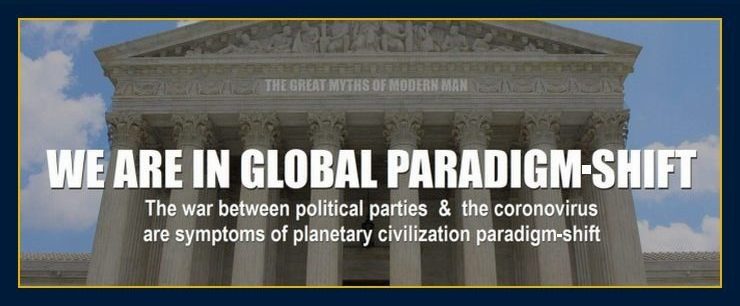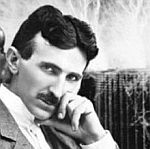 "The day science begins to study non-physical phenomena, it will make more progress in one decade than in all the previous centuries of its existence.
— Nikola Tesla.
Projection to the future
---
I learned what our civilization had done wrong from the future.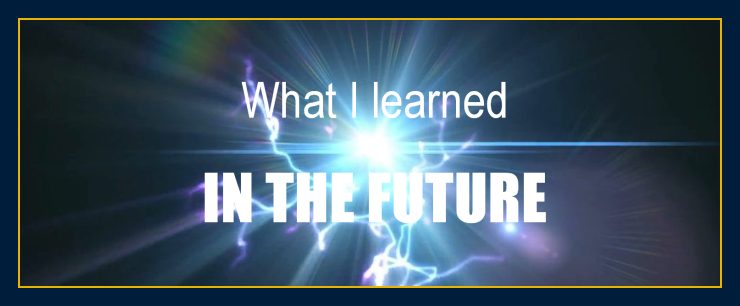 Earth Network provides the education and plan to transform your life and solve world problems that is lacking in our world.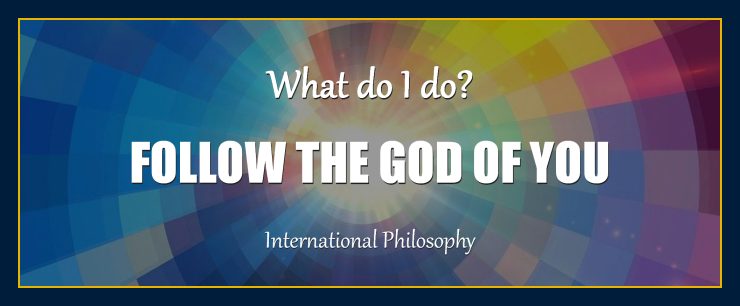 You can become younger right now
---
"It is possible to become younger in this moment." — William Eastwood.
All time is simultaneous. Through emotional association we can activate cellular memory playback of times when we are young. This is because the past is still alive. To the body consciousness it is a condition of nowness.
You can also activate cellular memory by means of willpower and dream recall.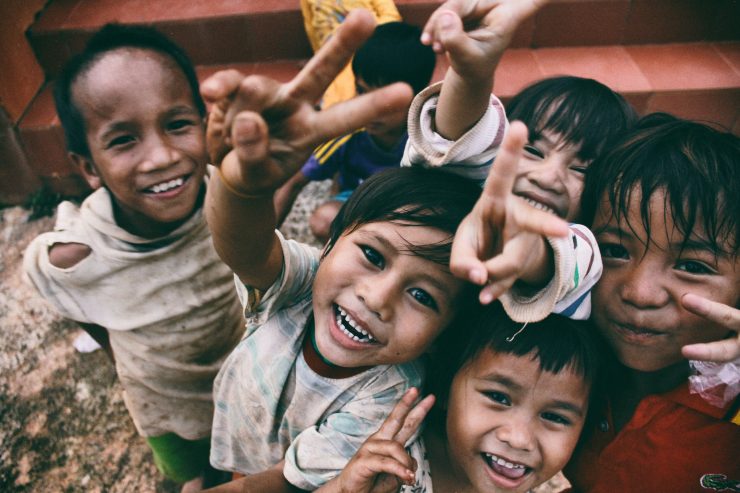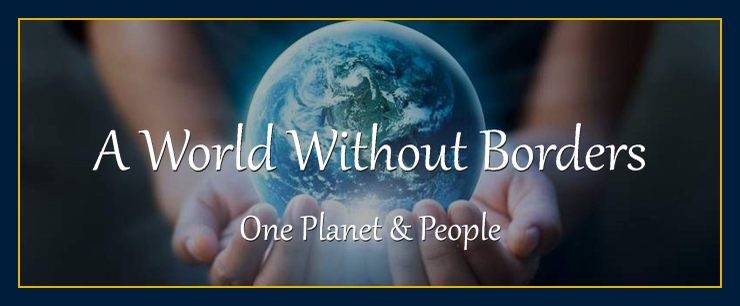 The United States Constitution is the best in the world. It was the first to set a new precedent by determining in law that all people in one nation are equal. The Altruism Code expands that concept to include all nations and codifies that principle.