---
Internal Science has a heart and soul, vision and purpose. The world needs your help. When you get one of our great books, you help to bring grassroots institutions to the world.
Our mission will bring about a better world. We will reach every hungry child and dark corner on earth. When we are done, nothing will be the same. 
William Eastwood International Philosophy
---
Conventional thinking has made life much too difficult. I can understand why so many people can't get ahead. Our institutions do not usually help, but reinforce an entire official belief system based on a distrust of the individual. And nowhere is it said that you create your reality with your thoughts and feelings. Conventional thought is a trap that few know how to escape.
It is amazing to me that this knowledge could have been hidden for so long. Part of the reason why is that there is a delay between when you think differently and the manifestation of that changed thinking, and so people don't make the connection between the thought and the resulting event.
And also, the belief that thoughts do not create reality manifests. As a result, the majority of people in the world today become trapped in their own creations. The reality we have manifested becomes a nightmare, and there is no escape route within the context of conventional thought.  You have to break free of what you have been taught to escape, and since what you have been taught is manifest as your reality, it is close to impossible to escape the illusion.
The struggle for survival has manifested, but the struggle is due to beliefs more so than reality itself. Our reality is not naturally negative or difficult. Instead, we have made it that way.
To use the concepts I provide effectively, it is necessary to recognize the error of contemporary beliefs. Once those beliefs begin to lose their hold on you, things begin to shift.
Beliefs are tools to create what you want in life. When you believe that hard work leads to success, then dropping that belief could have a negative effect in that you may no longer be able to create wealth through hard work.
I stand by everything I teach, but I also advise caution. You don't want to make mistakes. You want to succeed. That is why I offer free daily affirmations and guidance as well as a free book.
Internal Science eliminates contradictions between science and personal human experience
---
Our traditional science tells us that a person's purpose is no more than to procreate to ensure the survival of our species. But many people have unusual experiences that science cannot explain, suggesting that the scientific paradigm of physicalism is incomplete.
Internal Science is the study of the inner reality that forms this world. It explains psychic, spiritual synchronistic happenings. Traditional thought does not even admit that an inner reality exists, and their is no consideration given to the connection between thoughts and events.
Many people completely lack an understanding of how beneficial events can be encouraged by certain thought processes.
Redesign of life
---
The ultimate goal here is to see your life and self in a different way. You are going to change your perspective and belief system to create a different view and attitude toward yourself, your history and where you are going in life.
For those who are serious about changing themselves, this is a lifetime journey of learning. At no point does the process of learning and application end. As long as you have beliefs, thoughts and emotions, those subjective expressions of energy are going to create your reality.
The inner self will also bring you challenges to help you learn what will help you to grow and to get to where you want to be.
A new worldview: Creating with your thoughts
---
Synchronistic events are fortunate occurrences we have created through our own beliefs, thoughts and emotions. Intent to know more, willpower and reaching out to your inner intelligence helps you in many important ways.
The magic power to create anything is within your own ability to create synchronicity. To create synchronicity is to make your life go your way. The universe will orchestrate events by reorganizing your reality once you have the proper focus and understanding. Some people never get there, but others do. It is important to understand that there is an art and a science to conscious creation, which is why I have created International Philosophy.
Most people just assume that thoughts and emotions have nothing to do with what they experience and so they let themselves think and feel whatever they want. This is called creation by default.
Once we build up a belief system and attitude that does not bring us what we desire, we may have to make an effort to clean up our conscious and subconscious beliefs, thoughts and emotions.
When we begin, we often cause "stuff to come up." It is sort of like cleaning a really dirty pot by putting water in it and letting it soak. A lot of hardened food will soften up and come to the surface.
So while my philosophy is promising and positive, it is not as simple as most people make it out to be. What we are learning here is a whole new paradigm, an entirely new way of thinking and doing things. That may take time and effort, especially in the beginning.
However, I do assure you that for those who succeed in the process that your life can and usually does become amazing. For those who master their minds and apply the principles properly, what ensues is similar to the best experiences they have had in their lives.
Initially it may be just a little less stress or a small amount of money. If you keep at and focus on the gains, they increase. As long as you do not give up or decide it's not working fast enough, you are going to progress faster and faster. There will be moments when that happens and you will backslide. The less it happens the faster you will move forward.
"Einstein operated within the Internal Science paradigm before it was even recognized. Carefully consider his words below if you want to understand what Internal Science is and is not."
— William Eastwood.
Superior knowledge and methods
---
Einstein knew that a whole new way of thinking was necessary. He realized that there was a more accurate way to understand reality and approach life.
Albert Einstein on intuition and new (Internal) science
---
"The only thing that interferes with my learning is my education.
"I didn't arrive at my understanding of the fundamental laws of the universe through my rational mind.
"The man of science is a poor philosopher.
"I never made one of my discoveries through the process of rational thinking
"I believe in intuitions and inspirations…I sometimes FEEL that I am right. I do not KNOW that I am.
"The only real valuable thing is intuition."
― Albert Einstein.
"The medium in which we exist is a field of infinite potential composed of intelligent energy that does our will. On deeper levels of consciousness your thoughts create your reality and my thoughts create my reality."
— William Eastwood.
Reality is an ongoing projection, there are no beginnings and endings because there is no time, and each person is a separate dimension of reality created out of the substance of their own consciousness. When four people enter a room, there are four rooms. Each person collapses one room from an infinity of probabilities. The projection is created on inner levels of consciousness by what you believe, think and feel. This is international philosophy — the facts of reality, which I knew at age 12. With that as my starting point, the past 45-years have led to many practical insights that I share in my books and free articles.
Your senses construct the reality they perceive. If you do not see the objects behind you, they do not exist physically. There is a field of infinite probabilities behind and around you. When you turn to see what is there, in that moment you collapse an infinite range of probable events into one specific scene and set of physical objects and events.
Each of your five senses collapses the sense perception it is in charge of. Your eyes specify one probability visually. You are actually surrounded by an infinite field of probabilities, but your physical eyes can only tune into one probability. When you use your physical eyes, you do not see the millions of probable realities that surround you in the spacious present.
All your sense perceptions are coordinated so each perceives the same probability.
You don't need to know the science any more than an Olympic athlete needs to understand biology to swim in a race or a child needs to understand muscles to run with vigor and joy.
Thoughts are transformed into events on a level below the subconscious in an area beyond the reach of scientific instruments, and so science cannot even tell you in the form of equations what is happening on that level.
Internal Science uses intuition and consciousness itself to determine facts similar to the way Einstein acquired E=MC². Please carefully consider what Einstein is saying in his quotes to understand the superiority of the completely different Internal Science paradigm. I teach application rather than math or traditional external science. Math is useless to discover the truth about reality. All you need to do is remember to always be positive and tap the intelligence within you. You know more than you think you know.
Internal Science has different skill requirements than external science. My qualifications go far beyond what those in the orthodox mainstream science believe is even possible. They are not the usual educational certificates, although I did graduate from technical school at age 18.
Two opposing views of reality
---
There are two views of reality. Most of the world goes by one and we go by another. If you want help or advice based on the mainstream worldview, it is everywhere. But if you want something different that works, keep reading. If you want a science and way of thinking that will not result in division, school shootings, and personal struggle, you have come to the right place.
"If your thoughts create matter, what or who is doing the creating? If your five senses project your reality, what is behind that mechanism? This is where Internal Science comes in."
— William Eastwood.
Internal science is the study of the reality behind reality
---
If your thoughts create matter, what or who is doing the creating? If your five senses project your reality, what is behind that mechanism? This is where Internal Science comes in.
International Philosophy
---
International Philosophy is human application of what Internal Science designates as being true. International Philosophy deals with any subject psychology covers. If you want to know how to be happy, find love, live longer, stay healthy, manifest success, etc., you need International Philosophy based on the Internal Science paradigm rather than the mainstream contemporary psychology based on the mythical external science paradigm.
There are two views of reality, mainstream physicalism, and ours...
International Philosophy says you are good and can be trusted
---
One view — Internal Science (our term) also called the holographic theory of consciousness — is largely derived from Einstein's friend, David Bohm, and the other is mainstream physicalism. The two conflict; and all mainline sciences and contemporary mainstream psychology are based on physicalism.
Physicalism gives rise to survival of the fittest and evolution theory. Religions believe in physicalism and a corrupt physical world below a separate spiritual heaven. Religious worldviews assert that man is corrupt through the lens of original sin and evolution theory — cleaving two negative views together to reinforce what they believe to be the wickedness of human nature.
Because there is no time as we think of it, the theory of evolution is not possible. Einstein believed this (Click on link in article below). The 2023 physics discovery indicates the same.
One worldview says you cannot be trusted, and the other paradigm (ours) says you can. Both are right because whatever you believe, you create. However, the intrinsic truth is that you can be trusted. This is the reality underlying the reality we know. Consciousness is inherently trustworthy and good. When we are lost and have faulty beliefs then we make poor choices, but this in no way suggests that what you are is not good.
The ultimate rebuttle of physicalism is in personal experiential evidence and in facts proven through experiment.
The physical sciences and the majority view of scientists in the mainstream world today endorse physicalism. Yet, the view that everything is physical is not accepted by all scientists. There is a growing body of research among scientists moving in a different direction who have long ago discarded physicalism.
Internal Science and the holographic theory of consciousness
---
The empirical scientific evidence is conclusive. The science validates what Near Death Experiences imply. From a personal experiential point of view and from a scientific perspective, we know that consciousness does exist outside of the body.
Princeton University Study: Thoughts and emotions circle the earth
---
This is a unique study in which a global network of scientists are measuring the quantum effects of major social events. The thoughts and emotions of millions of people travel through the earth's atmosphere to interact with random event generators placed on different continents. These scientific devices register the effects of human thoughts and emotions in the earth's atmosphere.
The evidence of Internal Science and the holographic theory of consciousness is abundant and clear. However, it is still ignored by mainstream science.
As long as "the scientific authority" does not even consider Internal Science, there is a need for people to do so on their own. It is the only way we will solve world problems, advance ourselves personally and succeed as a civilization. Internal Science and International Philosophy represent the only viable unifying principle for humanity.
People do not yet know that their thinking is based on myth, and if you want to upset someone, you will likely do so if you challenge their worldview.
You can help others by introducing them to The Inner UN. But do not necessarily look to others for validation. Respect the opinions of others, but trust your own judgment.
People have the right to choose what they want to believe, and so you can accept a more accurate scientific worldview. No matter who you are or what your choices have been, you are basically good and you can trust yourself and your integrity.
Poor choices rather than bad people cause the problems in the world today, and these poor choices are a result of faulty beliefs.
Your power is in your worldview. Realize that when we are dealing with two different views of reality — and because the one being challenged is supported by the mainstream civilization itself — it is going to take more than one article to address objections from skeptics or even explain all the differences.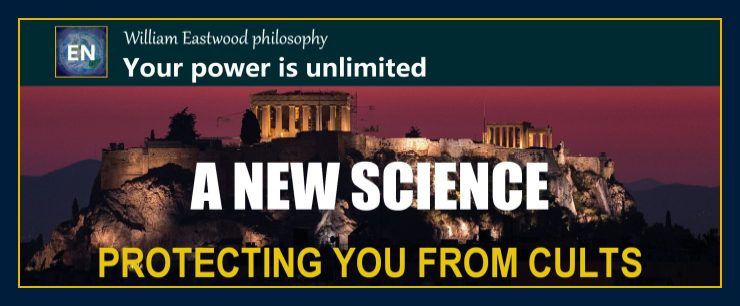 In recent centuries, objective science — physicalism — has given us a cold and uncaring universe that formed accidentally, and in a resulting process of evolution of life on earth was always hostile to the individual's good. Never did the universe care about the individual except perhaps as the individual ensured the survival of the species. The holographic universe sounds like a term that continues in this tradition. It does not.
The entire universe is enfolded in the psyche of each person. To express your highest level of intelligence, you have to believe that you have it already within you.
David Bohm called the one unbroken energy that forms everything the holomovement.
"Consciousness is altruistic, and that means that you are an amazing, powerful and beautiful person."
— William Eastwood 
You will find two basic keystone principles embodied by International Philosophy:
---
Human nature is altruistic.
We create our physical reality, individually and collectively.
Physicists already know that everything is energy and that energy forms matter.
Seven points to create effectively
---
Follow your bliss.
Focus on the end result you are after.
Understand reality and apply conscious creation principles correctly.
Do not let things happen to you, go out and make things happen.
Make whatever you want, something you have to do.
Be determined, persistent and do not stop.
Apply co-creation principles (work with your inner self).
The truth about reality
---
The past does not create the present; our beliefs, thoughts and emotion create the past (select our probable past).
There is no

singular, one-world

time-line.
You do not progress in a linear manner within time from birth to death.
You are not a three-dimensional self moving through three-dimensional world from birth to death.
You and the world do not exist that way. Nobel Prize winner's views.
The world does not exist outside of you (around you).
That world seemingly "out there" is not the real reality you are in.
You are not in a single objective reality which you experience as being relatively outside of your control.
What you see around you and who you apparently are now is only part of your reality.
The truth is much more beautiful than you can imagine.
Nothing is created in physical reality.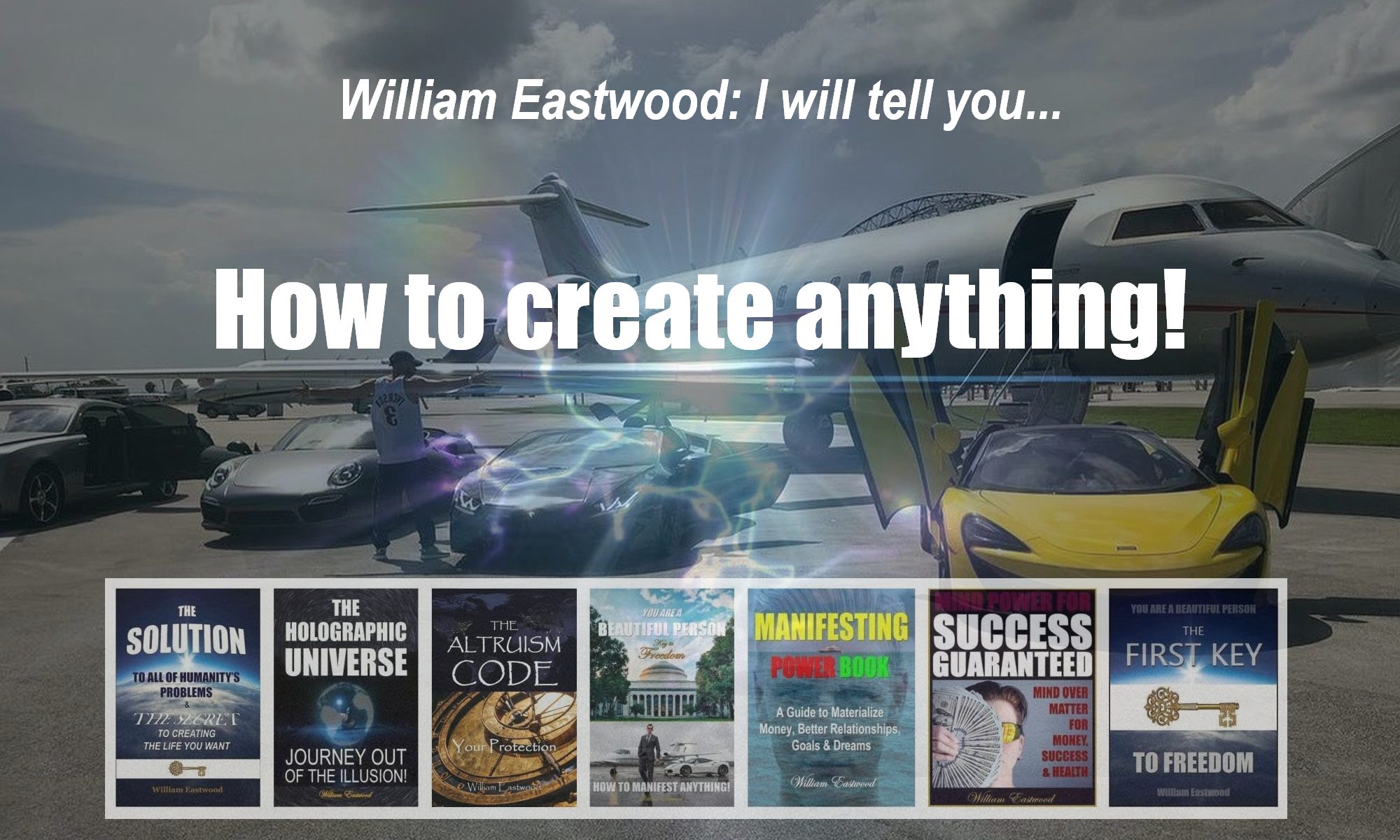 Physical reality is the movie or program playing on a much greater, finer set that is you true reality.

You are creating the movie, and you are so good at it, that you mistake it for all of reality.

You are in the set and the movie at the same time.

It may seem like the movie is real, but you are creating it by selecting and inserting scenes.

The scenes and details are selected elements of probabilities.

You chose events from a supply of probable events in the same basic way you choose ingredients to bake a cake, or an artist chooses color paints from his pallet.

Probabilities are selected by what you think.
How you are creating a three-dimensional movie
---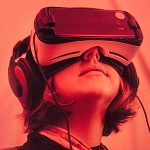 Imagine that in your living room you put on a holographic headset. At the click of a switch, you seem to no longer be in your living room.
Your senses are now telling you that you are actually on a tropical beach. As you reach down to touch the imaginary sand, sensor pads in gloves you are wearing give the sensation of pressure on your fingers.
This is an analogy to explain the purpose of your body and brain. Your body and brain are like a holographic headset that allows you to perceive a 3D movie you call your life.
You are not moving through time and space from birth to death―THAT IS THE PROJECTION YOU ARE CREATING.
Continuing the analogy: As you turn your head you see palm trees and a large luxury house and swimming pool behind you. The house, pool and palm trees are not really there because you are actually in your house wearing a headset watching a holographic projection.
Physical reality is like the projection in this analogy. You are not in the time-space movie, you just think you are because that is all you see.
You do not realize that your journey from birth to death is a mental projection imposed over another reality.
The other reality cannot be seen, and it is more like a field of possibilities than a single "thing" like a house in a physical location in a specific time. But that other reality is actually where you are and is your truer reality.
Three-dimensional movie continued
---
How does the projection work?
Think of your brain and your body as being a holographic projection system. Your brain and eyes are the headset that forces you to see only the living room in your house.
You have been wearing this "suit" since birth and have become accustomed to it. So much so that you think that what you see around you is the only reality, and that you are in that reality.
But you are really in the field of probabilities.  Reality is a field of unlimited probabilities.
Your inner reality contains many dimensions with unique characteristics that cannot easily be described. In one of these areas, you are engaged in another role as your inner self.
Your inner self is busy planning and producing what you are going to experience next in your physical reality projection.
From that perspective you see this reality as being like a movie. You can look at any scene and you can enter any scene. Your inner self can enter back into 5:20 pm, January 1st, 2014, or 9:00 am, May 20th, 2009.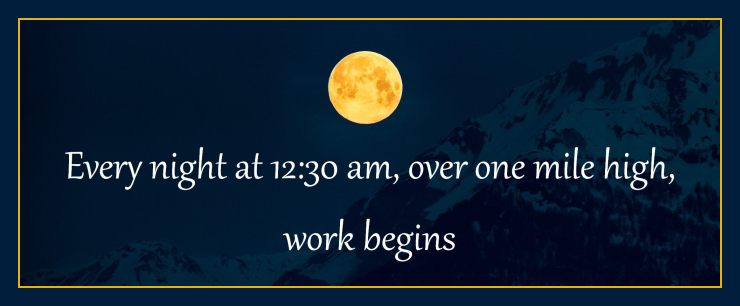 Three-dimensional movie part three
---
Thoughts select probabilities
Think of your present mind as being in two realities at the same time. Because of your state of evolution and training you are only attuned to the physical world. In a way, the physical world is overlaying the vaster ocean of unlimited events, so that when your eyes are open you see just the one possibility you have currently materialized as your environment.
Close your eyes and imagine you are in your true inner reality. As you look around you see millions of little pictures suspended in the air.
However you want to visualize it, in the inner reality you are really in you are surrounded by an ocean of possibilities. These are the unlimited ingredients you draw on to create any event you want here in this reality.
Right here, right now, if you have a thought, that thought will draw elements from all those unlimited probabilities. The same goes for a belief or a feeling.
You select elements of probabilities by what you believe, think and feel. Your subjective activity is what you use to make your selections.