The Inner UN portal was on WilliamEastwood.com and is now on Earth-Network.org (here).
Latest update, 6/15/23.
"I have a plan to save democracy and solve world problems. You're it!"
— William Eastwood.
WE HAVE A NEW LOCATION FOR "THE INNER UN" AT
EARTH-NETWORK.ORG
A global scientific study
---
View this video before scrolling down.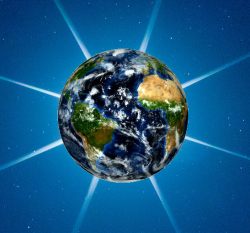 GC Global consciousness coherency in real-time.
The Inner United Nations (UN) Mission Great Civilization: Where the Real Work of Creation is Done
---
The Inner United Nations (UN) is the work of William Eastwood and Earth Network's Mission Great Civilization. This is where the real work of maintaining a peaceful and prosperous world and creating a healthy planet and civilization is done.
This a portal to where we are consciously changing our world for the better. We can alter the course of human history by what we project in thought because reality itself is created by our beliefs, thoughts and emotions.
How you can help
---
Please take at least a minute, close your eyes, and carefully imagine a perfect and beautiful world and earth where the problems you have experienced in life have been solved and no longer exist. This is not a religious heaven, but an actual model for a new kind of civilization and an Inner UN. Imagine that this world actually exists. This is a world where you are served. It is something special.
Seeking an Investment in Humanity: A Vision and Plan to Solve World Problems
---
I am seeking resources to make my vision for humanity a reality.
Read more... (Go here if you want to contribute, invest or otherwise help.)
Read more...  (THE INNER UN: Actual location/portal to help build a new world.)
As previously published (A Plan to Save Democracy and Solve World Problems):
The lawsuit between Dominion Voting and Fox News has ended abruptly with a $787.5 million dollar settlement. Because former president Donald Trump attacked the voting machine company, falsely claiming that it rigged the election to add votes to President Biden, the company suffered harm.
"Lies have consequences," Dominion's lawyers said. Dominion Voting Systems was suing the TV network for $1.6 billion because Fox knowingly spread lies about its voting machines after the 2020 US election
This kind of lawsuit will befall Trump in the coming months. Trump holds responsibility for everything, but the real culprits are the beliefs of those who put him in office. Those beliefs, rather than people, are bad.
The world's problems are a result of destructive thinking, false news and simplistic physicalism and all the negativity that comes with it.
False Fox news has a cause deep within the errors of its viewers belief systems.
Visit our new inner UN
---
Where we solve all world problems, including your own.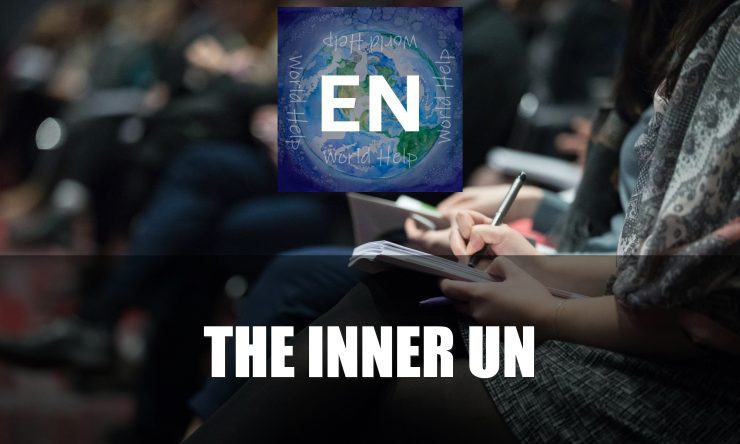 Where world changes happen
---
In just reading this and/or participating, you are witnessing the inception of an incredible world-changing event or idea.
All wars are lost or won on inner levels first. Then the result shows physically. We work effectively because we work on an inner level where events are created.
EASTWOOD
Trump will be indicted, arrested and sent to prison
---
Trump will be indicted, and he will go to trial and lose.
---
"The day science begins to study non-physical phenomena, it will make more progress in one decade than in all the previous centuries of its existence.
"My brain is only a receiver, in the Universe there is a core from which we obtain knowledge, strength and inspiration. I have not penetrated into the secrets of this core, but I know that it exists."
— Nikola Tesla, inventor of alternating current that illuminated the globe.
Humans have an incredible capacity to change the world
We are using internal science to create a new world now, and it is these actions that will actually change the course of civilization. More guns and weapons do not solve the underlying problem. External Science is actually driving the whole problem that created the need for guns and weapons in the first place.
The reason why our civilization endures is because of the work being done on inner levels; by people like us, and those who believe in humanity.
Plan
We will save democracy in the same way that the Renaissance pulled Europe out of the Middle Ages.
The Universal Plan
---
The Universal Plan to save democracy and solve world problems requires a paradigm-shift in how we view political and world problems. The solution can be implemented in a flash, because paradigm-shift can occur in a flash.
If external science doesn't adapt to quantum physics—also called internal science—then people can. My plan to save democracy will require new awareness coming from non-scientific people who have at least some degree of open mindedness. Thus we do not need to change institutions, which would take forever.
Each person who recognizes the new internal science as more accurate gains double to triple the power of the ordinary person. That power can be applied to achieve personal goals with energy left over to help save democracy through many direct avenues of impact. Their success can also serve as an example of what works for those who are in cults and stuck in the ignorant man's external science leading the masses into a dangerous world situation.
Conflicting beliefs divide the world.
This division is due to a lack of scientific consensus on the nature of reality.
Internal Science can unify the world because it is replacing our current science paradigm.
It can happen quickly because of the massive problems it can solve. There is thus a huge incentive to adopt it. We only need people to see that. Seeing does not have to take a long time. The alternative is a continuation of an almost unbearable world situation with threats and violence everywhere. All we need to do is get people to look.
The only solution is a wide-scale awakening of the kind this site is promoting. Once people realize that they create their reality, everyone will immediately begin to take responsibility for their thoughts in order to improve their own situation. Since the world situation is a mirror of each person's thoughts, this will transform the world stage.
Don't believe this will work? It will. Nothing could be more powerful to change the trajectory of world events. People are realizing this at an exponential rate.
We are already engaged in actions on other levels of consciousness. We are countering the threat on a level where thought alters and creates world events.
The means of dissemination
---
The plan and the means for individuals, groups, geographical regions and nations.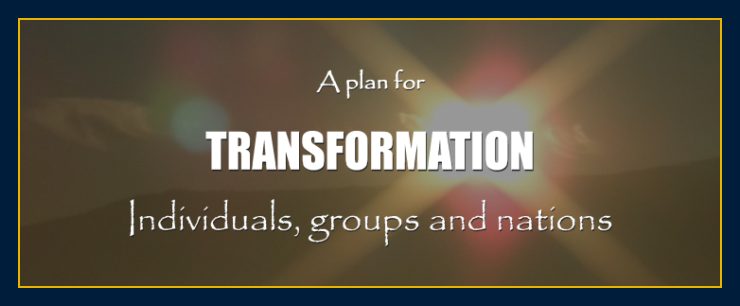 Einstein
---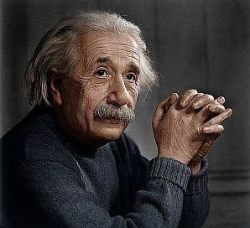 "We cannot solve our problems with the same thinking we used when we created them.
"A new type of thinking is essential if mankind is to survive and move toward higher levels."
— Albert Einstein
The many aspects of the Universal Plan to save democracy and solve world problems
---
A systemic problem requires a systemic approach.
"International Philosophy" explains how geographical regions can be changed first. The success of systematic, systemic change by individual and region will then be replicated on an international level.
On cults and division
---
Those who have strayed from science have done so because they want and/or need a more advanced science that can explain reality more accurately and completely. Since they can't get that from science, they are rejecting science. Yet they actually can get the answers they seek from Internal Science.
The Universal Plan is derived from Internal Science
---
Division and world problems are a result of not understanding how each person's beliefs filter perception. But that is not all.
A worldwide shift that will save democracy globally
---
If it seems that I am suggesting a long and complicated drawn-out method of changing reality, this is not so. I mentioned The Renaissance. When society recognizes a far superior and more effective thematic material that offers solutions to their own personal problems, this can spread like a wave of positive energy across the surface of the earth. Nothing travels faster than thought because thoughts travel on an inner level. The more people that change their thinking, the easier it is for those who remain to change their thinking.
We are building up to a worldwide shift in thinking. There is a period of inner work done on the individual level before a significant global event occurs. When the proper understanding produces a certain readiness, a trigger such as a fortunate shift in politics, the end of a war or disaster, a book that has an impact on millions of people, or some other type of unifying development, then suddenly produces a global paradigm-shift.
At the same time, the positive energy of even one or two people who impact society with their ideas, can raise the energy of humanity and bring solutions into the collective subconscious in a way that never happened before.
The problem with External Science is it doesn't recognize the work done on the inner personal and collective level that precedes a major external change in the world.
We can begin immediately to stop the violence in the world and save democracy if we understood, accepted and applied the new science paradigm of Internal Science.
In the plan I have we can experience a shift that is greater than what we experienced in the Renaissance in Europe, beginning in the fourteenth century.
Each individual plays a role
---
In America we saved democracy through votes. Each individual person counts. In the same way, the principles of international philosophy which are based on internal science, rely on each individual's contribution to bring about global change.
It is difficult for my readers to understand the power of the single thought only because of External Science. External Science has led to a philosophy that disempowers the individual and the collective.
Being an author, I understand the power of a best-selling book. If we can get these ideas in the mainstream media, we can begin to make a shift that is similar to red states in America turning blue.
We don't save democracy and solve world problems by building prisons and using weapons of mass destruction, or even assassinating people that seem to be the problem. We solve world problems in the manner I just explained. We use our freedoms protected in our democracy to change our thinking, and our changed thinking then gives us more power in the world to change global events.
How will new beliefs and laws provide us with solutions?
---
When we elect a new president in America it is because there is a wave of excitement in new thinking. It is not because of bombs, missiles, sanctions, or any other external force. There is only someone, and is often only one person, who has new and superior ideas. And this person is able to utilize the airwaves and media to spread his ideas to the mainstream. If people like these ideas, then they elect this person as a leader. This leader then acts as a leader and people follow his thinking. People follow this person's beliefs and ideas and change their own beliefs and ideas as this person has done himself. When this happens, new behavior changes events on an external level. This we are aware of. What we are not aware of is that changed thinking powerfully changes events on an inner level where events are constructed. When this happens, world events can shift in the flicker of an eyelid.
We see instantaneous shifts all the time but are not trained to recognize them. One minute a certain politician is demanding everyone's attention, and then something unexpected happens, and in the next moment the world shifts its thinking to some other subject entirely. It could be a revolution, a natural event, or any number of things, all of which are also created on inner levels of reality. When one person in the world changes their thinking and then reaches millions, the entire world's attention can shift. If this is done correctly, we can change the actual energy of the planet.
Einstein on the opposition to what will free us
---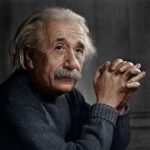 "As our circle of knowledge expands, so does the circumference of darkness surrounding it."
― Albert Einstein
Why does Albert Einstein say this?
---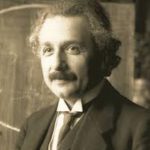 "The most important decision we make is whether we believe we live in a friendly or hostile universe.
"The most important question a person can ask is, 'Is the Universe a friendly place?'"
― Albert Einstein
ANSWER: It is because the reality we experience is a projection of our beliefs, as the physicist David Bohm discovered. What you believe becomes true.
International human rights under law
---
The United States Constitution is the best in the world. It was the first to set a new precedent by determining in law that all people in one nation are equal. The Altruism Code expands that concept to include all nations and codifies that principle.
There is a path for humanity going forward.
"There are few people that are capable of seeing that society's beliefs are not intrinsic reality, but created reality."
— William Eastwood.
Internal Science is the foundation that will serve to save democracy and solve world problems
---
Internal Science by  William Eastwood, is a more accurate and complete paradigm of reality. Working for a Yale University professor at age 13 and studying holographic reality to help people achieve their goals and solve world problems for over 45 years, Eastwood is now the author of over 20 books and 100's of free articles based on Internal Science.
Albert Einstein's friend and colleague, physicist David Bohm, introduced the science and Eastwood translates it into simple terms to show us how we can create whatever we want in life.
Reality is a projection—Internal Science—the right science
---

Physicist David Bohm, — who Albert Einstein called "a kindred spirit," and whose Ph.D. thesis — being top secret and classified — was awarded at the University of California at Berkeley by none other than Robert Oppenheimer — tells us that our physical reality is a holographic projection of the brain and five senses.
An example of application of Internal Science
---
How I manifest my early life achievements.
The world is in a dangerous trance
---
The world is in a dangerous trance, under an unnecessary damaging collective hypnosis.
---
Most people don't know how reality works.
The inability of a person to accept something that is opposed to their worldview is called cognitive dissonance, and this is the reason for the division and problems we are facing in the world today.
But when we do become aware of the facts, everything changes.
How you are creating a three-dimensional movie—your life
---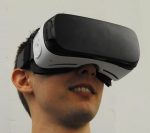 Imagine that in your living room you put on a holographic headset. At the click of a switch, you seem to no longer be in your living room.
Your senses are now telling you that you are actually on a tropical beach. As you reach down to touch the imaginary sand, sensor pads in gloves you are wearing give the sensation of pressure on your fingers.
This is an analogy to explain the purpose of your body and brain. Your body and brain are like a holographic headset that allows you to perceive a 3D movie you call your life.
You are not moving through time and space from birth to death―THAT IS THE PROJECTION YOU ARE CREATING.
"This is where the faulty thinking ends or this is where we are defeated."
— William Eastwood.
"Consciousness is altruistic, and that means that you are an amazing, powerful and beautiful person."
— William Eastwood.
The source of the world's problems
---
If we look into our past for the source of modern thought, we find two strong sets of values, and both have mixed and merged into one supercharged negative view of reality. Official mainstream worldviews are a derivative of these two lines of thought and are largely shaped by these dark paradigms.
Unfortunately, these are highly inaccurate and negative ideas that manifest social turmoil, institutional failure, crime, war and conflict. Personally, they manifest psychological disorders, physical disease, addiction and inability to achieve goals and find happiness and satisfaction in life.
The Rosenthal effect explains why scientists can prove their theories even if they are incorrect! Einstein's colleague, David Bohm tells us our reality is a projection of our mind. This means that below the subconscious there is a portion of the mind that converts beliefs into events. The evidence of traditional science goes by and the evidence of scientific studies are a perfect reflection of the inner-most beliefs of mainstream society and the scientists conducting the studies. We create reality, and is the reason why modern science has created a dangerous false science.
When society accepts these beliefs they manifest their own evidence, but it is a manufactured reality and not intrinsic reality. All of the global threats mentioned below are a manifestation of false beliefs.
We therefore possess the solution to all of these problems.
It is no longer religion
---
All official thinking on virtually all subjects is an extension of the most unfortunate values and beliefs.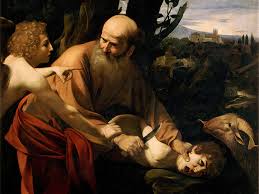 Darwin's worldview is a direct extension of his religious worldview. Virtually all early scientists who developed our modern values and official physicalism were educated in church-run schools. As a result, Darwinism and modern thought is a translation of religion into scientific terminology. Everything humanity has created comes from ancient religious misconceptions and misguided values.
All our institutions, sciences, professions and methods of achieving goals and relating to other people and reality itself are a mix of Darwinism and religion. So basic and taken-for-granted are these root assumptions that they have become basic assumptions about reality too-obvious to question, or so it seems to many.
We think they are facts rather than ideas about reality. They are values no longer viewed as being Darwinism or religion. [blink]They are now considered simply to be facts about reality.[/blink]
So basic and shared are these values that they are often as strong in atheists as they are in fundamental extremists.
If this trend is not stopped, the negative focus will reach a point where we will not be able to go on as a civilization. This is where the faulty thinking ends or this is where we are defeated."
— William Eastwood.
The benefits of metaphysical books are given below the description of the solution.
Our projects to help create a great civilization.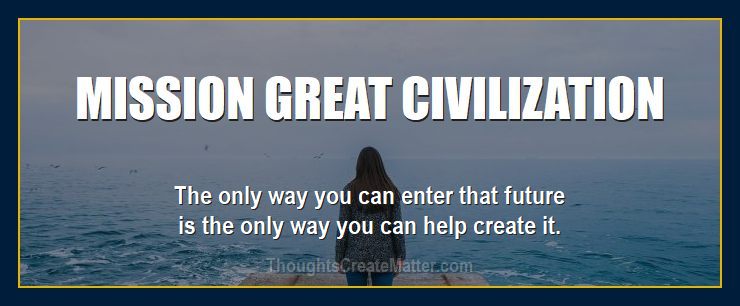 Putin is a symptom of a mistake the world is making.
Civilization is truly backwards in its thinking and methods, and that is why they are not working.
Thoughts do impact the world
---
View this video before scrolling down.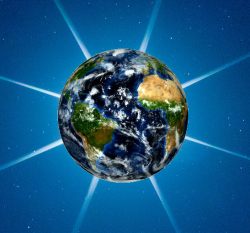 GC Global consciousness coherency in real-time.
The tool of transformation for individuals, groups, regions and nations.
THE MEANS OF IMPLEMENTATION
A CONSTITUTION FOR INDIVIDUALS, GROUPS & NATIONS
---
Internal Science has a heart and soul, vision and purpose. The world needs your help. When you get one of our great books, you help to bring grassroots institutions to the world.
Our mission will bring about a better world. We will reach every hungry child and dark corner on earth. When we are done, nothing will be the same.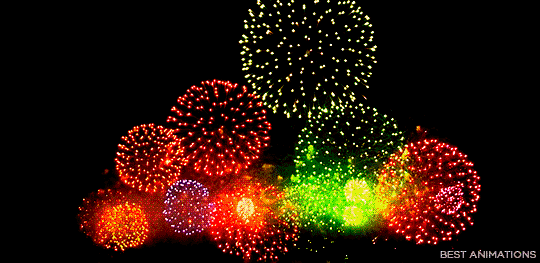 International Philosophy Will Save Democracy: Learn How New Beliefs & Laws Will Provide Us With Solutions
---
Copyright © 2022, 2023, By: William Eastwood
The question we should be asking is, "Why are Americans electing Trump?" and "Why are Russians supporting Putin with a 70% approval rating?"
CATEGORIES: How to save democracy and solve world problems. Internal science solution to solve world problems., How will international philosophy save democracy worldwide? How will new beliefs and laws provide us with solutions? Application of David Bohm's physics and quantum physics to solve world problems. How to stop violence and war worldwide. How to create a world without borders. Click on our site to learn more.