---
Developmental stage. Last updated: 01/14/23.
What's the Difference Between Internal Science & External Science?
---
External Science studies only the outermost surface of reality. Internal Science studies the inner workings of the universe and the outer physical world that is a product of inner work.
---
I am offering the world something that actually works
---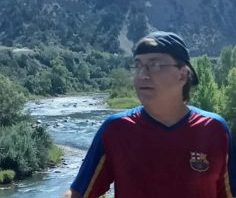 When it comes to solving world problems, the more conventional approaches don't work — they are what got us into trouble in the first place. I am offering something different that will stop violence, division, unhappiness, illness, and will create peace and prosperity.
Real science, real solutions
---
The Inner UN: You can change the world where creation takes place.
The solution.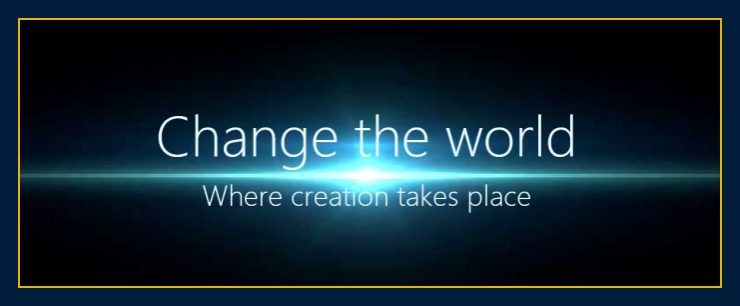 "I am not saying that the brain constructs an approximation of the physical world—I am saying that the mind and brain create an individual hologram that correlates with the hologram others are creating so that we think we are in one physical universe.
"I connect the old science paradigm to world problems so that when you visit my sites or read any of my twenty books you see exactly how the previous science paradigm is creating those problems.
"Because I give real examples in this way, it is not so easy to discount the new Internal Science paradigm."
—William Eastwood
What's the Difference Between Internal Science and External Science?
Paradigm-shift in Science
---
What is the difference between Internal Science and External Science?
What is paradigm-shift in science?
I will answer these questions now.
Think of physical reality and what we call our universe as the skin of reality.
External Science studies only the outermost surface of reality.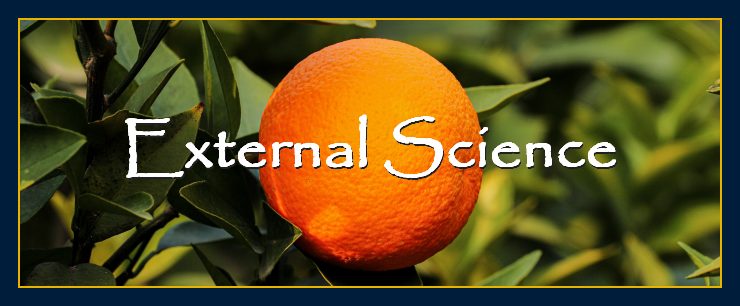 Internal Science studies the inner workings of the universe and the outer physical world that is a product of inner work.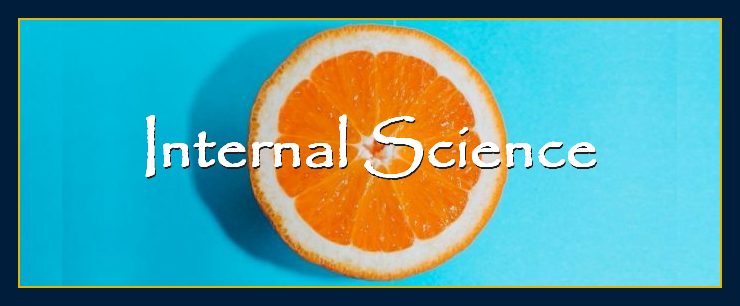 Consciousness creates reality and consciousness has infinite levels and probable realities that exist beyond what we can see. We create events by what we think and do, but the work of creation is done on inner levels.
These inner realities create the physical reality we perceive.
External science is aware of only the "two-dimensional" surface of reality. Everything on the inside that creates physical reality is ignored. The inner reality of consciousness that forms matter in the same way that water forms ice is not something external science comprehends.
The outer surface of reality is actually a hallucination. The senses create it. Without our consciousness focused through our five senses, we would not even be able to see the physical world. The physical world is a projection like light coming out of a light bulb. Consciousness in its native form is invisible. But out of its multidimensional invisible reality come infinite physical realities like the one we are aware of — our physical reality.
What is causing all the problems in our world today?
---
Darwinism or survival of the fittest as a moral map or business model does not work. We shouldn't all be pitted against each other. Evictions, incarcerations, lawsuits, school shootings, Putin's war and the war on democracy are symptoms of a flawed model rather than flawed people.
— William Eastwood, 2022.
A paradigm is a framework of understanding and a lens of beliefs through which we understand a system, or in this case, reality itself.
A model is a paradigm.
"Our civilization must be based on a single scientific paradigm everyone can agree on in order to heal division and function properly.
"But it has to be the right science"
— William Eastwood
The right science (Also called Internal Science)
---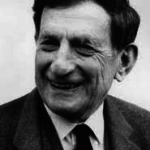 Internal Science is a new scientific paradigm of reality.
A good science
---
This is a–good science that empowers the individual. It can bring us a future of unimaginable beauty. There are possibilities for the human race beyond our current world problems. We need to be aware of what we are aiming for. We must hold the goal in steady focus in order to prevail.
The problems we face in the world today are symptoms. If we do not solve the underlying problem and change the world's thinking, additional corrupt players in politics, climate change and existential problems will continue to besiege us.
The science we are following — physicalism — is NOT working. Bohm's science will solve the world's problems.
Why wasn't this science more widely accepted into the mainstream?
---
A dramatic conflict arose between the U.S. government and Bohm. Despite Albert Einstein  imploring Princeton to keep Bohm as a university professor at Princeton, Bohm was forced to leave the U.S.
Not even
Albert Einstein
could prevent the spectacle, and because of this, our entire civilization remains stuck with an inaccurate scientific
physicalism
 paradigm.
The science above was silenced for political reasons (and because it didn't fit the picture of the world accepted by the scientific establishment at the time)
---
Physicalism is the official science on which our formal institutions and system of laws are based.
There was no conspiracy to hide this science from the world, there was just a lot of people who couldn't handle it, like the president of Princeton University who wouldn't listen to Albert Einstein defending Bohm. This is an extremely positive worldview, so I suggest that you do not reject it without sufficient consideration. Give it a chance. If you do not believe me, click on the link Einstein defending Bohm.
Bohm's paradigm eliminates contradictions between science and personal human experience
---
Our traditional science tells us that a person's purpose is no more than to procreate to ensure the survival of our species — but many people have spiritual experiences that reveal there is far more meaning and purpose to a person's life — interpreted through their belief system.
Bohm's paradigm says we have an inner reality that forms this world and thus can include personal spiritual experiences and the possibility of thoughts creating reality — experiences which when interpreted through Bohm's science would make perfect sense.
David Bohm's paradigm is more complete than materialism, and this is why the majority of scientist initially resisted it — mainstream science at the time was based on materialism and still is. Bohm begins to recognize an inner world that is the source of this physical dimension of corporeal experience. This paradigm (worldview) conflicts with the private beliefs and public position of the majority of scientists in the past and with the public who believed them. This still holds true, yet a paradigm-shift in the scientific establishment is currently underway.
William Eastwood discovered that the universe was a projection of the mind in the 1970's when he was only twelve years old. Eastwood began TESTING holographic reality principles in his youth, years before Bohm even published "Wholeness and the Implicate Order" in 1980.
Eastwood may have been the first to test the science. Over a 45-year-period he developed a system of application to help people create what they want in life and to solve world problems.
By 1979,

the effects of my first experiment were astounding
A philosophy that works LIKE MAGIC!
---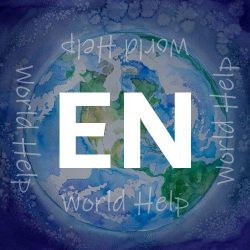 How did a thirteen-year-old kid manage to retain a Yale University professor's request to work on the design of a secret invention at a private research facility? …on his own without anyone helping him?
"I simply tested the science and it worked. I was immediately able to achieve many things that seemed impossible and improbable, culminating in the founding of Earth Network in August, 2000." — William Eastwood
I did not just learn about this science, I lived it my entire life. I know the ins and outs of the entire paradigm from the perspective of applying it for practical purposes.
We apply the science here to solve world problems and to help people improve their lives, achieve goals and create their dreams.
There was no conventional educational path for someone who believed in holographic reality in the 1970's, and so aspiring to the highest possible ambition, I took a leap of faith and blazed a trail where no one else had gone.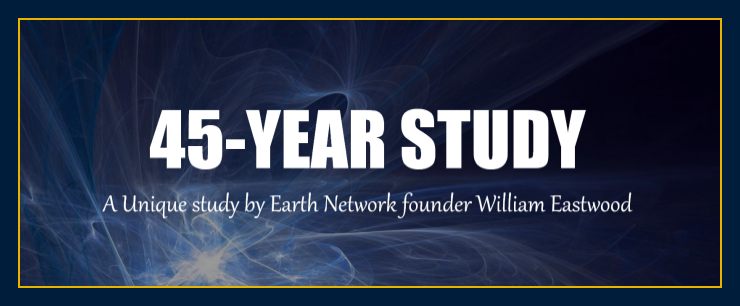 My unique journey has led me to profound solutions that are easy to apply. As a result of my 45-year study, I have created a number of books and a free platform for those who cannot afford the books to help them to solve their problems, achieve their goals and dreams, and to solve world problems based on the new science. My system of application of the scientific principles is very simple and easy to apply and is in every book I have published.
"The Solution…," "The Holographic Universe," and Earth Network would not have been created had I not taken a unique path in my life. "The Solution…" was the first, and most extensive work, going right to the heart of the matter of what must change and why.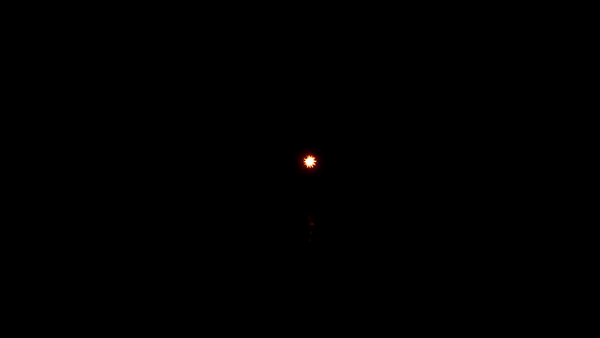 What's the Difference Between Internal Science & External Science?
Paradigm-shift in Science
---
© Copyright 2022, 2023 By: William Eastwood
CATEGORIES: What's the difference between internal science and external science?, Paradigm shift in science., Consciousness creates matter. Click on our site / articles / books to learn more.