What is internal science? Click below to learn more.
Cognitive dissonance simply means that you see what you want to see because you create your reality via holographic projection. Your holographic projection is the physical environment your brain and five senses are projecting.
A new view of reality
---
"When I was very young I discovered a fantastic way of thinking about reality that can solve world problems and help people achieve their dreams. And so now I am an author of books designed to help people use that wisdom to achieve anything they want.
EINSTEIN, BOHM & THE HOLOGRAPHIC UNIVERSE
---
According to Albert Einstein's colleague David Bohm, the mind projects the events we then perceive. Had Albert Einstein been successful defending Bohm, "the holographic theory of consciousness" may have replaced physicalism as our world's accepted science. (Documentation Princeton University.)
The inevitable paradigm-shift in mainstream science has begun.
The holographic theory of consciousness
---
The holographic theory of consciousness is largely based on the science of David Bohm. While the scientific method is reductionist and dissects to understand, Bohm's science is holistic, thus allowing Bohm's Internal Science to understand consciousness and External Science to fail to understand.
The holographic theory of consciousness says that the information in the whole is contained in each of its parts.
Electromagnetic waves have an infinite information storage capacity. When waves interact it is called interference and the original information from each wave in an interference pattern survives and can be extracted from each wave and read regardless.
Based on this view, the brain is understood to be a transmitter and receiver of information. The brain is a bioelectrical organism. The brain draws from the electromagnetic interference patterns that exist around us at all times. The brain thus draws from all information and adds new information to the whole.
Information is not stored in the brain, it is stored in the electromagnetic fields around us. Your thoughts, emotions and memories are not dependent on the existence of the brain. You exist as an individualized portion of the entire universe of information or what Bohm called the holomovement.
Your consciousness is a portion of the total electromagnetic field of the entire multidimensional universe.
Scattered thoughts display incoherence, meaning they go off in all directions from their point of origin, whereas focused thoughts are coherent like laser light. Focusing beliefs, thoughts and emotions is thus the key to personal power and the ability to both pick up information intuitively and manifest goals physically.
The brain, Bohm says, "may act like an antenna" to pick up information from the entire field of information of the universe.
Bohm says that if the mind is preoccupied with outer levels of reality, it is less able to pick up subtle information from the electromagnetic field. To pick up information from any source requires tuning to the frequency of the information sought.
The heart and body must be in coherence with the information of the subtle energies sought in order to experience profound intuition and identification.
To increase your bioelectrical sensitivity requires focusing and tuning the mind.
Bohm indicates that the "explicate order" (physical reality) is a projection from the "implicate order" (an inner reality of information) which underlies everything. Information guides the process by which matter is organized as the forms we then perceive. The collapsing wave function enters in, thus introducing the role human consciousness plays in the formation of the universe. Without an observer there is "only" electromagnetic energy containing information (consciousness).
Internal Science and International Philosophy adds its own unique perspective in a way that makes sense of Bohm's holographic universe.
"Inner nonphysical probable events are selected according to our beliefs, thoughts and emotions and thereby projected and experienced as being physical by our five senses. My books and articles explain how you control the process."
— William Eastwood
I offer the practical, easy to understand International Philosophy application of internal science principles.
"A major physics discovery in January 2023 advances Internal Science and David Bohm's holographic universe theory."
— William Eastwood
January 2023 report: A significant new discovery in physics
---
Reported in January 2023, A team of physicists at Brookhaven National Laboratory (BNL) have used light that existed at the beginning of the universe to smash gold ions, and in doing so have discovered dissimilar particles undergoing quantum entanglement.
Imagine an alien civilization a trillion years in the future on the opposite side of the universe from an ancient planet that existed prior to the formation of the earth. According to the study's finding, instantaneous exchange of information is possible between these two points in time and space.
How is this possible?
The answer is startling!
A new Earth-Network.org article.
Recent scientific discoveries
---
"Physicists at Brookhaven National Laboratory (BNL) have discovered a completely new type of quantum entanglement..."
Multiple observers are responsible for creating our physical reality by collapsing non-physical fields into physical matter we call the universe.
Observers create reality out of non-physical fields.
The quantum hologram theory (the holographic theory of consciousness).
"If you want to know how thought produces physical existence, you have to step outside of physicalism. The medium in which we exist is a field of infinite potential composed of intelligent energy that does our will. On deeper levels of consciousness your thoughts create your reality and my thoughts create my reality."
— William Eastwood.
Thoughts are transformed into events on a level below the subconscious in an area beyond the reach of scientific instruments, and so science cannot even tell you in the form of equations what is happening on that level.
Internal Science uses intuition and consciousness itself to determine facts similar to the way Einstein acquired E=MC². Please carefully consider what Einstein is saying in his quotes to understand the superiority of the completely different Internal Science paradigm. I teach application rather than math or traditional external science. Math is useless to discover the truth about reality. All you need to do is remember to always be positive and tap the intelligence within you. You know more than you think you know.
Internal Science has different skill requirements than external science. My qualifications go far beyond what those in the orthodox mainstream science believe is even possible. They are not the usual educational certificates, although I did graduate from technical school at age 18.
You are NOT meant to suffer!
---
Your reality is not the dark and gloomy picture that is taught in the classroom and depicted on the news. There is no reason whatsoever to suffer in life. You do not have to work at a job you do not like in a grueling 9 to 5 life of pain and suffering followed by death and extermination of your existence. It isn't that way at all!
This way of thinking is a symptom of a flawed model rather than flawed people.
The holographic universe paradigm has its origins in the findings of a group of leading 20th century scientists, but is also known in the heart and mind of each individual and all consciousness.
In recent centuries, objective science —physicalism — has given us a cold and uncaring universe that formed accidentally, and in a resulting process of evolution of life on earth was always hostile to the individual's good. Never did the universe care about the individual except perhaps as the individual ensured the survival of the species. The holographic universe sounds like a term that continues in this tradition. It does not.
Reality is an ongoing projection, there are no beginnings and endings because there is no time, and each person is a separate dimension of reality created out of the substance of their own consciousness. When four people enter a room, there are four rooms. Each person collapses one room from an infinity of probabilities. The projection is created on inner levels of consciousness by what you believe, think and feel. This is international philosophy — the facts of reality, which I knew at age 12. With that as my starting point, the past 45-years have led to many practical insights that I share in my books and free articles.
Your senses construct the reality they perceive. If you do not see the objects behind you, they do not exist physically. There is a field of infinite probabilities behind and around you. When you turn to see what is there, in that moment you collapse an infinite range of probable events into one specific scene and set of physical objects and events.
Each of your five senses collapses the sense perception it is in charge of. Your eyes specify one probability visually. You are actually surrounded by an infinite field of probabilities, but your physical eyes can only tune into one probability. When you use your physical eyes, you do not see the millions of probable realities that surround you in the spacious present.
All your sense perceptions are coordinated so each perceives the same probability.
There was no conventional educational path for someone who believed in holographic reality in the 1970's, and so aspiring to the highest possible ambition, I took a leap of faith and blazed a trail where no one else had gone.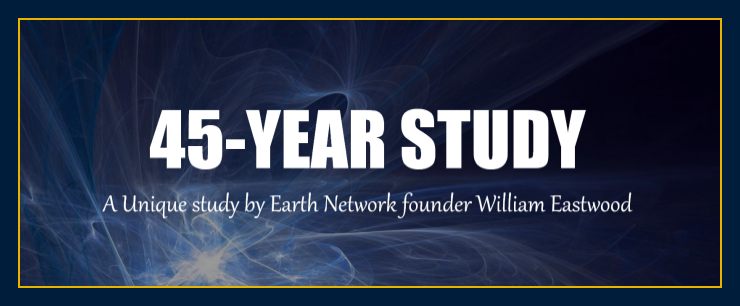 The holographic universe says that the entire universe is enfolded in the psyche of each person. To express your highest level of intelligence, you have to admit that. Know that you are as intelligent as Einstein or anyone else. Everyone is because everyone is a portion of the one intelligence  that forms the universe itself. David Bohm called this the holomovement.
— William Eastwood
Einstein's statements above and Nicola Tesla's statements below indicate the existence of a superior Internal Science reality and paradigm. We provide a complete picture of Internal Science here on our sites.
The man who illuminated the planet
---
"The day science begins to study non-physical phenomena, it will make more progress in one decade than in all the previous centuries of its existence.
— Nikola Tesla.
"My brain is only a receiver, in the Universe there is a core from which we obtain knowledge, strength and inspiration. I have not penetrated into the secrets of this core, but I know that it exists."
— Nikola Tesla.
Physical reality is a platform
---
You are within your own field of consciousness within which the projection of your own five senses takes place.
Does this mean that the shared world does not exist? Not exactly. The world as we know it is where each person's experience overlaps in a shared experience. We agree on multiple inner levels as to what exists in that world. When we do not agree with what others interpret as being reality, as happens with fake news, for example, we are convinced our view is correct because that is the world we are projecting. If our worldview is different from the collective consensus, we are out of sync with the collective agreement as to what exists.
The collective reality is an "area" agreed upon for shared experience purposes. Consciousness is the underlying fundamental reality, however, and so any "place" in physical reality is a coordinate in a range of electromagnetic frequencies like a radio station we tune into. There really is no solid physical matter or physical events and locations but only a kind of facade or veneer projected by our senses and subjective beliefs, thoughts and emotions.
A shared stage
---
Physical reality is like a website, virtual reality or a TV. Imagine a grid of light similar to the dots on a TV screen, but millions of times smaller. Then think of these lights as being consciousness projected by the mind of the observer of physical events. Consciousness forms virtual particles, atoms and molecules.
External Science manipulates the facade through the paradigm of local physics. Internal Science deals with the workings of the matrix and the formation of multidimensional reality.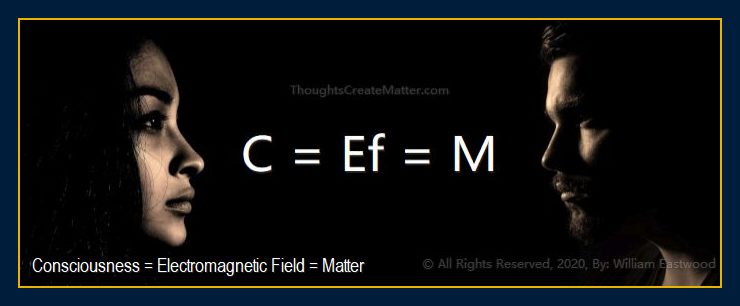 THE NEXT STAGE IN CONSCIOUS EVOLUTION: Nothing really restricts you
---
Albert Einstein concluded in his later years that the past, present, and future all exist simultaneously.
To advance to the next stage in our conscious evolution we need to break free of limiting assumptions that have no real basis in fundamental reality.
Nonlinear time thinking is thinking outside of the mainstream sequential-time-progression-paradigm.
Consciousness technology is the use of consciousness to create beneficial events (below) and also to explore multiple times and dimensions. UFO craft sightings are mostly consciousness technology from the future. They are not what they appear to be. They cannot maintain their materialization for extended periods of time and that is why little physical evidence survives.
Not even Vladimir Putin's hypersonic nuclear missiles can outperform Internal consciousness technology science. You cannot be harmed when using consciousness in specific ways.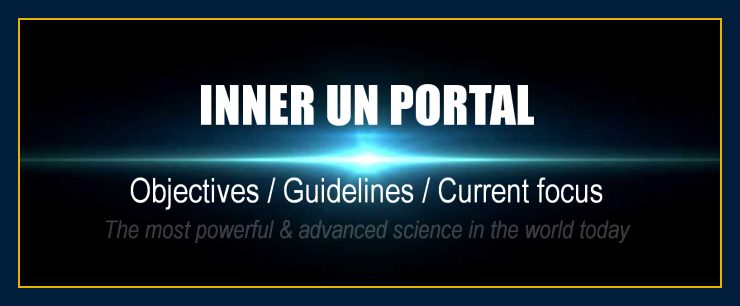 Consciousness projection is far more advanced than physical craft.